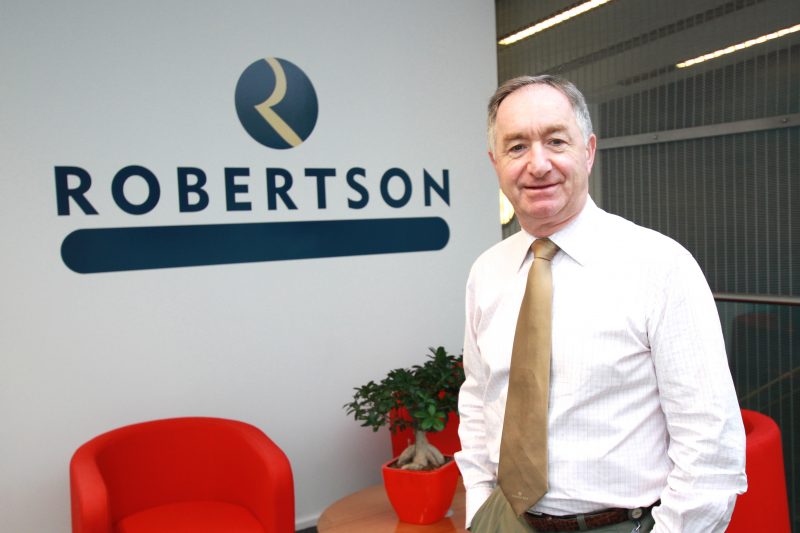 ROBERTSON Group says it will report a record year of turnover and its strongest ever forward order book in its soon to be published audited accounts.
The Stirling-based group said it will report a "significantly strengthened balance sheet and net worth increased by 25%", and will also announce a PBT and positive cash position which has "exceeded" expectations.
Robertson said it has seen "continued and sustainable growth" across its 19 infrastructure businesses, most notably in its construction, major projects and partnership homes divisions. New contract wins include the £250 million new Aberdeen Exhibition and Conference Centre (AECC). 
Robertson Group employs nearly 2,000 people across the UK, having increased employee numbers by over 600 in the last 18 months. Robertson said it expects this figure to grow by a further 5% in the year ahead and is placing a stronger emphasis on "supply chain, direct employment and apprenticeships".
Bill Robertson, executive chairman of Robertson Group said, "We are delighted with the continued progress across all of our 19 operating companies.The Group has now started delivering on its new five-year strategic plan with a strong focus on sustainability, innovation and productivity. The continued success of the Group will be based on generating sustainable and appropriate margins for any work undertaken.
"We are pleased to have the visibility, capability and strong capital position to deliver high quality projects and services to our clients."