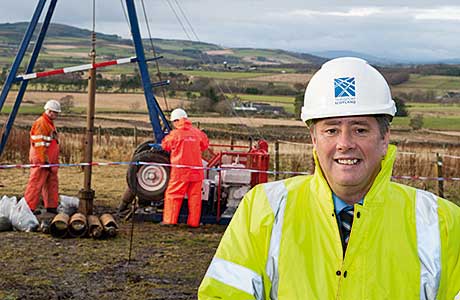 SIXTEEN projects will benefit from the Scottish Government's £100 million investment package to help stimulate the economy in the wake of the Brexit vote.
They include a £20 million investment in energy saving measures for homes and public sector buildings, £33 million to upgrade and maintain the further and higher education estate and £10 million towards local economic development projects.
The additional funding was announced last month to speed up the delivery of infrastructure projects across the country. The successful projects have now been confirmed, having been assessed against a range of criteria including jobs creation, how quickly work can start and the likely impact on the supply chain and geographic spread.
Economy Secretary Keith Brown said, "This spending will deliver a stimulus for our economy, helping to retain skills and activity in key sectors as well as creating public assets that will have long-lasting economic, social and environmental benefits. 
"From investing £20 million in energy efficiency measures to make our homes and public sector buildings cheaper to run, to £10 million for local economic development, these projects will help to boost our economy and provide a real benefit to people across the country."