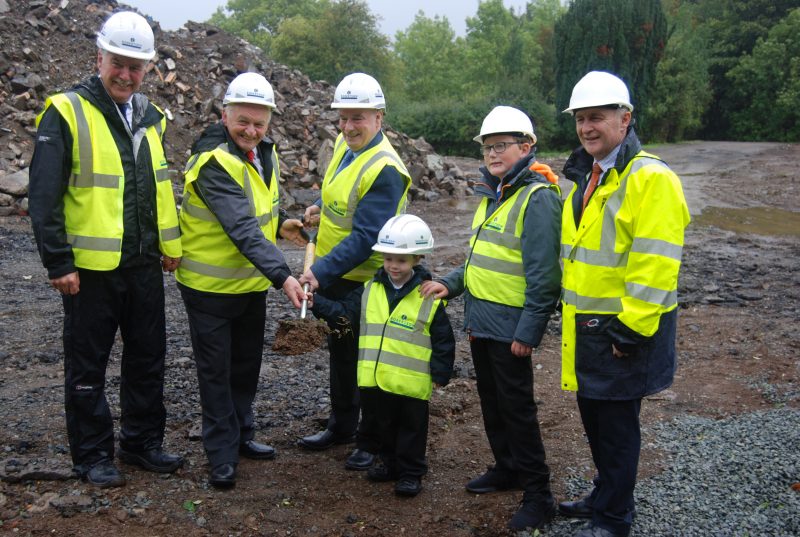 A major milestone has been reached in the construction of a new Gaelic primary school in Portree.
Pupils were joined on the site of the new Portree Primary by local councillors as the first turf was cut on the site of the new £8.7 million school being built by Robertson Northern.
Chair of Highland  Council's Education, Children and Adult Services Committee, Cllr Drew Millar said, "The benefits of bilingual education cannot be argued against. Much research has been carried out on this form of education which gives our children a great advantage in life, as it makes young peoples' brains more receptive to learning and problem solving."
Chair of the Council's Gaelic Implementation Group Cllr Hamish Fraser added, "This is a major milestone for the development of the Gaelic language in the Highlands and the Gaelic heartland of Skye."
The contract is part of a capital investment programme of £14.8million in Portree which included the formation of a new access road to the school and refurbishment of the former Elgin Hostel building to create a pupil residence for Portree High. The Scottish Government has contributed £4.75 million to the school project.
Frank Reid, regional director of Robertson Northern said, "This school will be of great value to the area and, of course, to Gaelic medium education. Today's ceremony is an important milestone not just in the project itself, but in the progress being made in this area and we're proud to be working with the council on this project."
The building is due to open towards the end of next year.