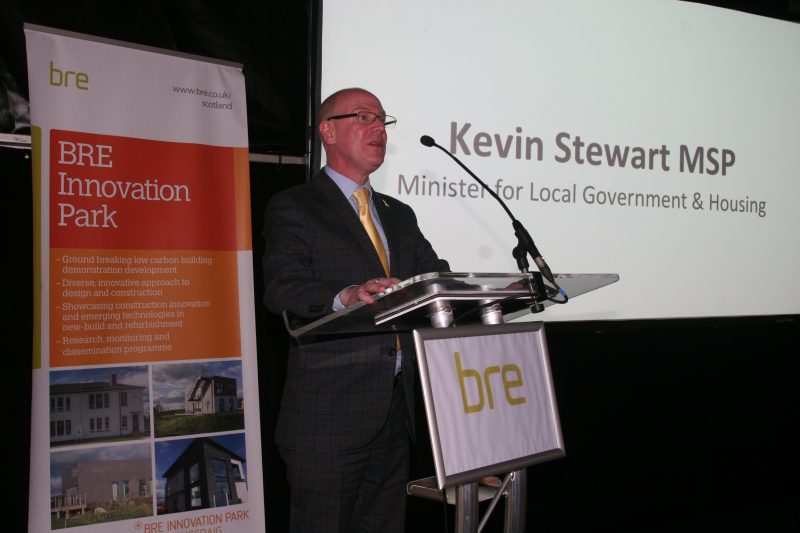 SCOTTISH Housing Minister, Kevin Stewart has praised BRE for highlighting how assistive technology could help the older generation stay safely in their own homes for longer.
Ahead of the International Day of Older Persons, BRE hosted an assistive technology event to demonstrate how the use of the latest technologies can support an ageing population.  
Kevin Stewart addressed a 50-strong audience of local authorities, housing associations, charities, public and healthcare staff before touring the BRE Innovation Park at Ravenscraig. He saw the Dementia Friendly Home which highlights how adjustments to traditional properties could make living at home safer for the increasing number of Scots who are being diagnosed with the condition annually.
Dr David Kelly, BRE Group director said, "New strategies are required to support the nation's ageing population – many with associated health issues – who wish to continue living in their own homes because the reality is that with a growing elderly population, increased life expectancy and the prediction that by 2021, the number of people with dementia in the UK will have increased to around 1 million.
"We are therefore greatly encouraged by the Minister's acknowledgment because there is an increasingly urgent and very real need to develop design and technology solutions to allow people to age well within their own homes."