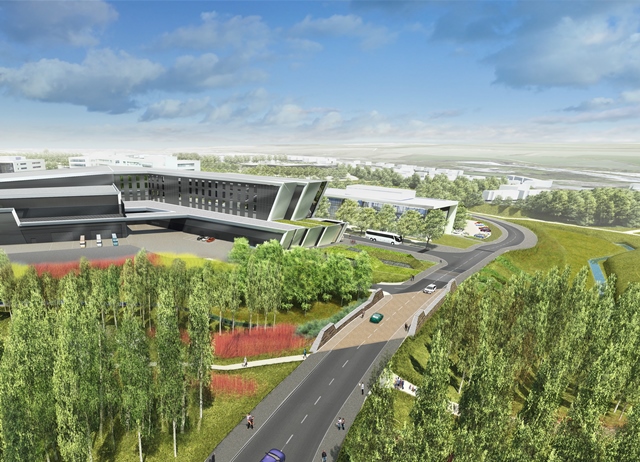 Aberdeen City Council and Hilton Worldwide have signed a franchise licence agreement to open a 200-room hotel at the new AECC.
Hilton Aberdeen Exhibition & Conference Centre will connect directly to the new AECC and is expected to create around 350 jobs.
Aberdeen City Council Leader Councillor Jenny Laing said, "The signing of Hilton Aberdeen Exhibition & Conference Centre is the next step of this major project. We look forward to working with Hilton, whose commitment to Aberdeen is a testament to their confidence in the area and the strategic value it places on our economy as the city embarks on an exciting transformational journey. The new AECC joins the City Council's £516 million investment in a capital programme over the next five years. The investment will allow the city to face current challenges and prosper not only within communities but also on a global scale."
The hotel, due to open in 2019, will include an executive lounge, meeting rooms, a cocktail bar, restaurant and fitness centre.
Patrick Fitzgibbon, senior vice president, development, EMEA, Hilton, added, "The new Hilton in Aberdeen will enhance the city's reputation as a leading choice for conferencing and events in Scotland. Our established reputation in corporate and events hospitality will draw visitors and further events activity to the area. Aberdeen City Council's strategy of broadening the local economy across a number of sectors – including tourism – and this project further demonstrates that Aberdeen is a robust market with a bright future."
The hotel will be built in to the new AECC, which will provide four times the exhibition space available at the current venue. Hilton Aberdeen Exhibition & Conference Centre is to be managed by Redefine|BDL Hotels.
Nick Harris, director at Henry Boot Developments – Aberdeen City Council's joint venture partner for the new AECC said, "The presence of a Hilton hotel directly connecting to the new venue will make it an even more attractive proposition to both leisure and business visitors, who can travel from outlying areas safe in the knowledge they have high quality accommodation right on the doorstep.
"The expected creation of 350 new jobs is also excellent news for Aberdeen and the north east."