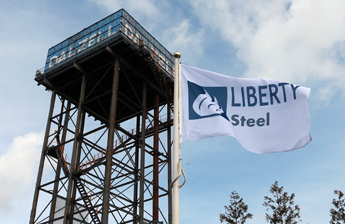 THE "revival" of the Scottish steel industry has started with the reopening of the Dalzell works in Motherwell.
International industrial group, Liberty House, has spent five months making the plant, which was closed by Tata in December last year, operational again.
First Minister, Nicola Sturgeon, formally re-opened the iconic site, which houses the UK's largest plate mill. Speaking ahead of the event the First Minister described its revival as "a very positive signal that the steel and engineering industries still have a future here in Scotland".
Sanjeev Gupta, executive chairman of Liberty House, described the re-opening as a "first step" for the group in Scotland, adding that he aims to expand his company's investment there in pursuit of its GREENSTEEL strategy for a "competitive, low-carbon and sustainable steel industry".
Liberty has recruited around 120 employees for the Dalzell site, include many former workers who have returned and several apprentices. It is hoped employment will increase to over 200 within 18 months, as production rises.
Liberty said that at a local level, it is estimated the restart of Dalzell will be worth roughly £15 million a year to the economy around Motherwell.
First Minister Nicola Sturgeon said, "This is a fantastic day for Dalzell workers, for Motherwell and for Scotland's steel industry. Restarting steel production has only been possible thanks to the tremendous team effort of everyone involved in the steel taskforce to find a viable future for this site, meaning workers here in Lanarkshire can once again produce world-class products.
"Liberty House are seizing an exciting opportunity and the Scottish Government and its agencies will continue to work with Sanjeev Gupta and his team to ensure a successful future in Scotland."
Sanjeev Gupta paid tribute to the support of the Scottish Government and Scottish Enterprise in helping the company rescue the plate works. "There is an impressive spirit of partnership here and a determination to give the Scottish steel industry a real future. From our side we promised we would get this important plant open again by the autumn and today we are proud to be fulfilling that promise."
Jon Bolton, chief executive of Liberty Steel UK Plates & UK Steel Development added, "Restarting this mill only nine months after production was halted has been a tremendous achievement. Seeing the plant producing steel plate once again is just reward for all the determination and hard work of the team here at Dalzell. We now intend to ramp production up as quickly as the market will allow."