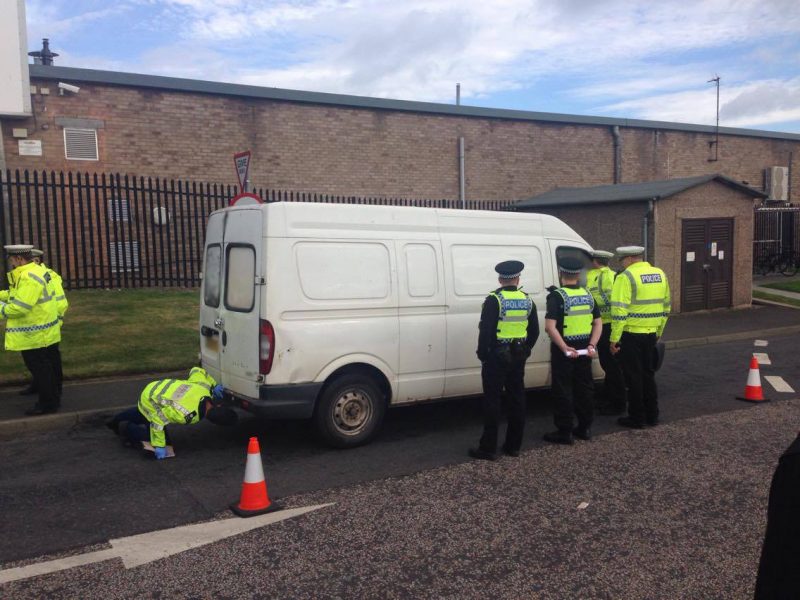 SCOTLAND'S construction sector could benefit from new legislation to tackle the growing menace of metal theft.
The industry has been identified as the one to suffer the fastest growth in crimes associated with metal theft. Over 400 metal-related crimes were reported between April and July this year, resulting in close to a £600,000 estimated repair cost.
Authorities including British Transport Police (BTP), Scottish Business Resilience Centre (SBRC), Police Scotland, Scottish Government, and Trading Standards will be involved in enforcing the changes to law, banning the use of cash when buying or selling scrap metals.
Michael Matheson, Cabinet Secretary for Justice explained, "While most scrap dealers are law-abiding businesses, metal theft remains a severe problem in Scotland and so required us to put in place more effective regulation to make it harder for thieves to dispose of stolen metal. That is why we legislated through the Air Weapons and Licensing (Scotland) Act 2015, to tighten up controls on the metal dealer licensing regime.
"The changes now in force will raise standards within the industry – providing greater traceability and increasing penalties for offences, and representing a significant step up in the battle against metal theft."
Metal Theft Lead for the SBRC, Jim Scott, believes the legislation will "drastically" improve transparency within the wider scrap metal industry. He said, "The reality of this criminal activity is that communities are acutely affected – whether through power outages from stolen copper at substations, disruption of rail journeys, or by costly damage to properties with lead stolen from roofing.
"By removing the incentive of cash trading, any scrap metal transactions will be fully traceable and we expect this to deter unscrupulous individuals from carrying out metal theft."