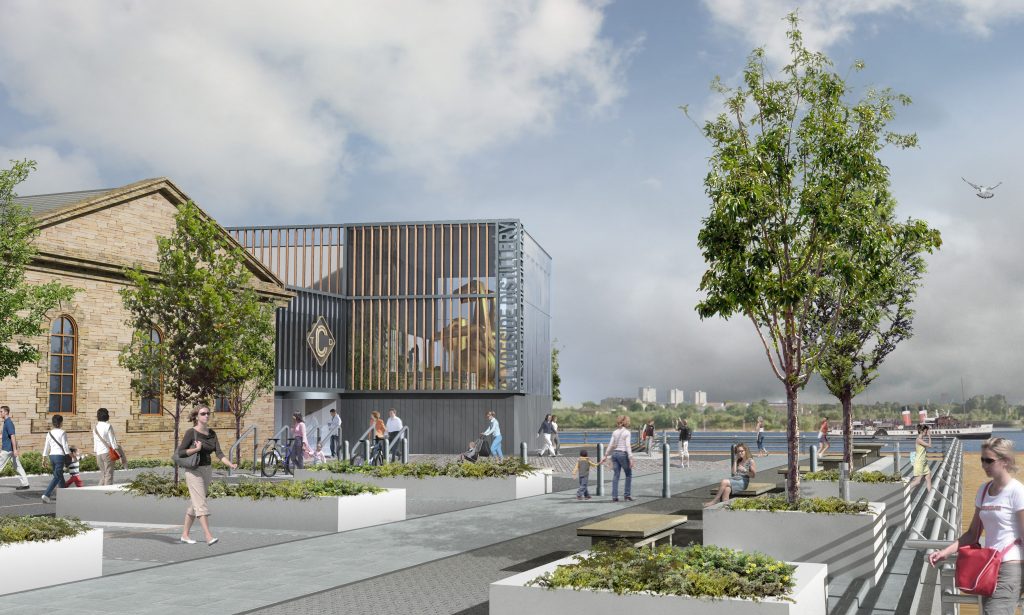 McLaughlin & Harvey has started work on transforming Glasgow's Pump House distillery on the banks of the Clyde.
The £10.5 million project will create a new whisky distillery and visitor centre at the site located between the city's Riverside Museum and the Hydro Arena.
The new Clydeside Distillery will by open in autumn 2017 and is expected to attract 65,000 visitors annually.
Paul Griffen, construction director at McLaughlin & Harvey, said, " It's a great privilege to be involved in the re-development of another of Glasgow's iconic buildings.
"Our experience in this type of restoration work coupled with over 40 years working in the distillery sector will help us to deliver a first class development for The Clydeside Distillery."
Tim Morrison, chairman, Morrison Glasgow Distillers Ltd, commented, "Our vision to build a whisky distillery on the banks of the Clyde, first conceived many years ago, is now set to become a reality. Work has started on site and our first batch of spirit should be flowing before the end of next year.
"In addition to the Morrison family and a range of private funders, the Scottish Investment Bank (SIB) has joined the consortium of investors contributing £2 million to the project.
"The city was once home to many whisky distilleries and we think The Clydeside Distillery will put Glasgow right back on the Scotch whisky map."
He added, "My great grandfather, John Morrison, built the Pump House in 1877 and it gives me great pleasure, to now have the opportunity to bring the building back to life, restore it to its former glory and give the building and the surrounding area the respect and status it deserves."