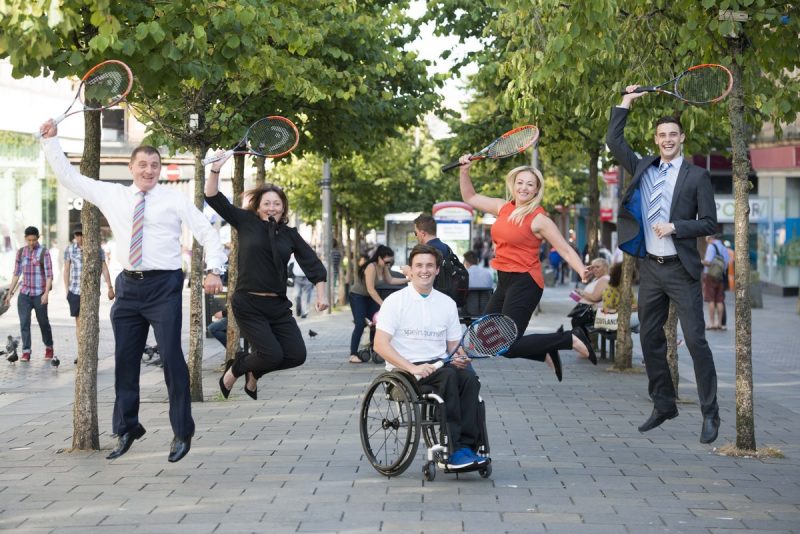 SPEIRS Gumley is sponsoring Britain's top wheelchair tennis player as he goes for Gold at next month's Paralympics in Rio.
Wimbledon champion Gordon Reid, from Alexandria in West Dunbartonshire, started playing tennis as a youngster but contracted a rare neurological condition in 2004 and lost the use of his legs. He began playing wheelchair tennis in 2005 and represented Great Britain at the 2008 Games in Beijing and in London 2012, where he reached the semi-finals in both the men's singles and doubles events.
He won his first ever grand slam singles wheelchair title at the Australian Open earlier this year and followed that up by winning the inaugural singles wheelchair championships at Wimbledon.
Speirs Gumley already work closely with Judy Murray and her 'Tennis on the Road' initiative and more recently with the Elena Baltacha Foundation in an effort to encourage more children from all backgrounds to play tennis. Now, the property management firm is supporting Gordon as he competes in both the singles and doubles competitions in Brazil.
Lorraine MacDonald, owner of Speirs Gumley said, "I am a tennis fanatic, so I am thrilled that Speirs Gumley is in a position to sponsor Gordon in time for his big trip to Rio. He's such an inspiration to everyone who knows him, and I know everyone in Scotland, and especially here at Speirs Gumley will be rooting for him to bring home Gold."
Gordon Reid said, "I am honoured to become an ambassador of Speirs Gumley and would like to thank them for their support. This helps me to take my training and preparation to the next level as I get ready for major competitions and I look forward to working with them over the coming years".