Fakro roof windows have been used to enhance two separate Scottish projects.
Phase one of the restoration and extension of the Larbert House and Country Estate near Falkirk has seen former stables converted using 46 Fakro conservation style roof windows.
The firm said top hung and pivot Fakro FPP-V/C U3 windows with ELJ/C flashings were used so they could be positioned low within the natural slate roofline.
This, Fakro said, "enhances the visual aesthetic" of the Georgian sandstone buildings while giving home owners scope to switch opening from centre pivot to top hung simply by use of a switch in the frame.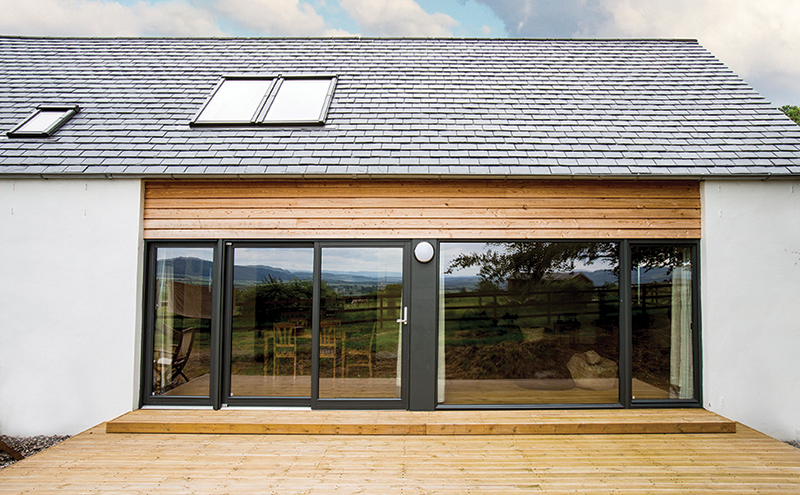 Elsewhere, FPP-V U3 top hung and pivot and FTP-V U3 centre pivot roof windows have been used in HebHomes' design of a bespoke SIPS home in Abernethy, Perthshire.
Alisdair Stephen, HebHomes director, said, "Fakro windows were chosen for their quality but also because they offered superior security."
Windows were fitted with external combination and internal airtight flashings, underfelt collars and internal support trims.