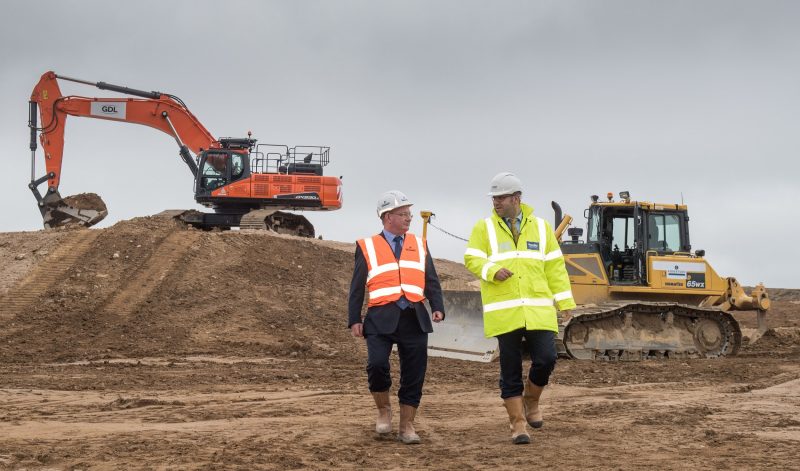 Henry Boot Developments and Aberdeen City Council have appointed Robertson Group as main contractor to deliver the new Aberdeen Exhibition & Conference Centre (AECC).
The contract includes site preparation works, building the new arena and conference centre and one of the three on-site hotels.
The new AECC will be much larger than the current facility and is a key element of Aberdeen City Council's Strategic Infrastructure Plan. It is tipped to contribute an extra 4.5 million visitors and £113 million of visitor spend to the Scottish economy.
Construction starts this month and is due for completion in 2019. The work is expected to create 600 new jobs, including a number of new apprenticeships. 
Nick Harris of Henry Boot Developments said, "Following the sod cutting last month, I am very pleased that we are now in a position to appoint Robertson Group as the contractor to deliver this vital project and I am looking forward to working with them over the next three years. We understand how important the new world-class Aberdeen Exhibition and Conference Centre is to the economy in Aberdeen and the North East and are pleased to be appointing Robertson Group which has close historical and current links to the area." 
Bill Robertson, executive chairman of Robertson Group added, "Robertson is delighted to have been selected as the main contractor on what will be an iconic venue for millions of visitors from all over the world. We have significant experience in delivering complex, high value, innovative, major projects across the country.
 "Robertson has had a base in Aberdeen for over 25 years so we understand the local area. We will focus, where possible, on local employment, the local supply chain and working in partnership with the communities in the local area."