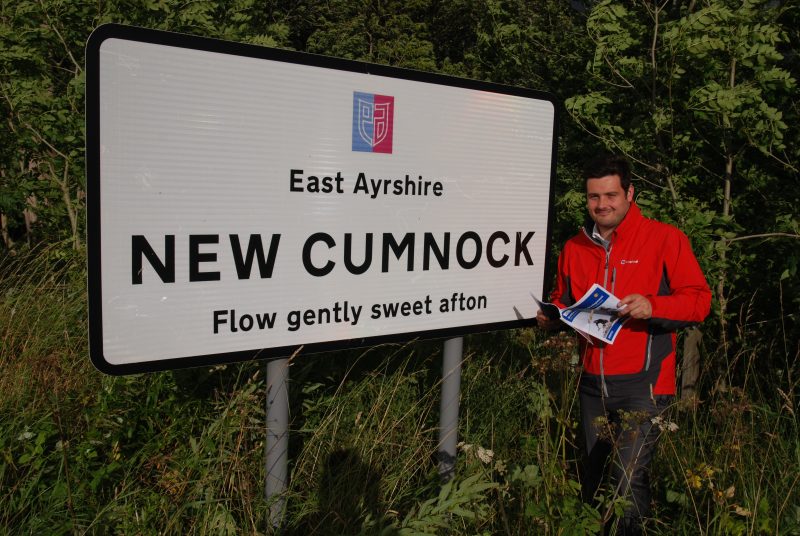 REVISED plans for a community backed wind farm in East Ayrshire have been submitted following feedback from the local community.
Hamilton-based developer, Banks Renewables, said it has taken on board comments and suggestions, including feedback from East Ayrshire Council, and looked to improve the appearance of its proposed Lethans Community Wind Farm in the landscape whilst "maximising the clean, green energy produced".
Situated east of New Cumnock, the altered plans include the removal of five turbines that were originally proposed to be located on a ridge and a reduction on the total number of turbines from 26 to 22.
Lewis Stokes, community relations manager at Banks Renewables explained, "Our updated plans are really exciting.  We have had an invaluable opportunity to take on board comments received from the agencies consulted to bring forward a wind farm which will generate a significant amount of clean, renewable energy and ticks all of the boxes from a technical perspective. The new design and the lie of the land on the site means that the wind farm will fit into the local landscape.
"Perhaps most importantly though, is that by fostering strong relationships with the very supportive neighbouring communities over the past three years, we believe that our proposals will directly benefit the local area and deliver a real, lasting, positive impact."
Banks said the wind farm would contribute around £8 million over the 25-year lifetime of the project towards community initiatives, in addition to a £250,000 investment towards improving access to the site with cycling and walking facilities.
The firm is also offering the community the opportunity to purchase up to a 5% stake in the wind farm.