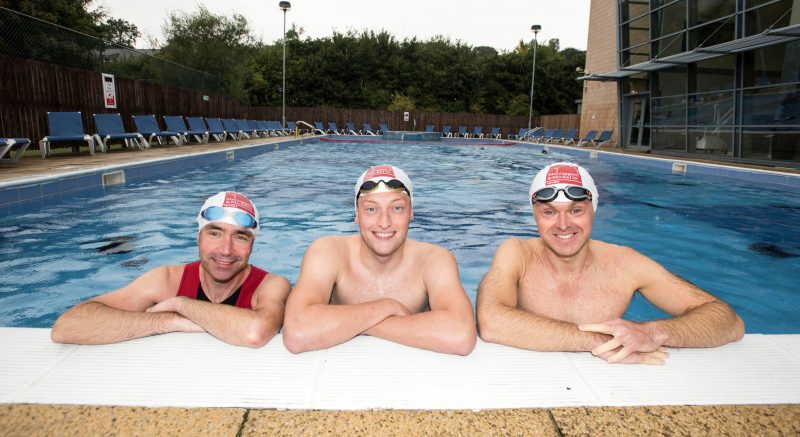 EMPLOYEES from Mactaggart & Mickel Group recently took part in a gruelling outdoor charity swimming challenge.
Nine members of staff, including chief executive Ed Monaghan and director Andrew Mickel, swam the equivalent width of Loch Lomond as part of a task to raise funds for Beatson Cancer Charity.
Led by open-water competitive swimmer Mark Deans, who is sponsored by Mactaggart & Mickel Group, the brave employees worked as part of a relay team to cover over 421 pool-lengths and hit the eight kilometre target at David Lloyd Heath Club in Anniesland.
Ed Monaghan said, "I am thrilled with all the team for putting in such an amazing effort – it wasn't in the murky waters of Loch Lomond itself, but for a bunch of people who aren't long distance swimmers, we did a fantastic job. 
"Special thanks have to go to Mark for keeping us all on track – and in check! Everyone involved should be very proud of this extraordinary achievement, investing time and effort to help Beatson Cancer Charity continue its incredible work, helping not only cancer patients and their loved ones but also the staff based at The Beatson West of Scotland Cancer Centre and facilities across the west of Scotland."
Donations are still to be tallied to form the final fundraising total.