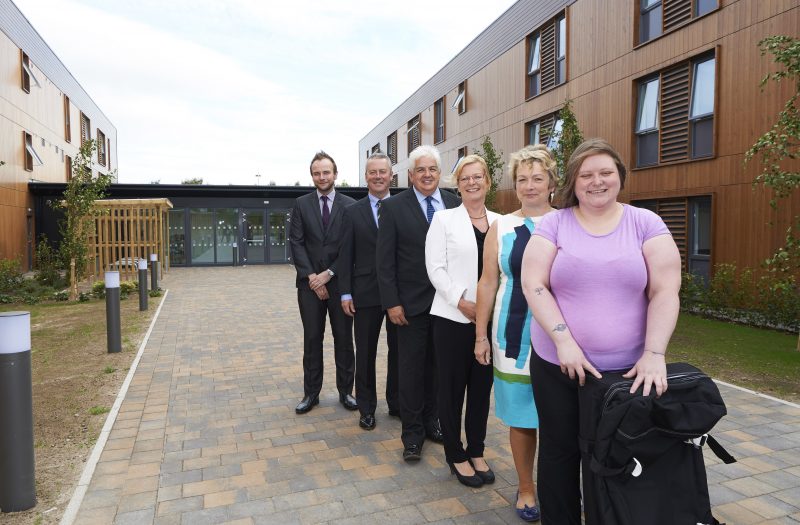 NEW student residences have opened in Inverness despite "extremely challenging" weather during the construction process.
150 new bedrooms have been completed for the University of the Highlands and Islands on Inverness Campus.
Built at the new Beechwood Campus by Robertson Construction, work on the new flats started last September, with pre-fabricated timber frames provided by Robertson Timber Engineering allowing the development time to be "accelerated".
Frank Reid, regional director of Robertson Northern explained, "Despite extremely challenging weather conditions throughout the build, we have been able to progress this in good time and are now looking forward to seeing the first batch of students settle in.
"By using pre-fabricated frames from our specialist timber frame division, we've been able to reduce construction time without comprising on design, quality or cost – helping ensure Inverness students have access to first-rate accommodation well ahead of schedule."
Mike Turner, managing director of Robertson Timber Engineering added, "By using fully insulated timber frames, complete with floor cassettes manufactured off-site, the project team has been able to maintain progress throughout the difficult weather conditions and quickly get to a stage where the flats are resistant to the weather."
Specialist developer, Cityheart, is the developer and operator of the university's new residences.