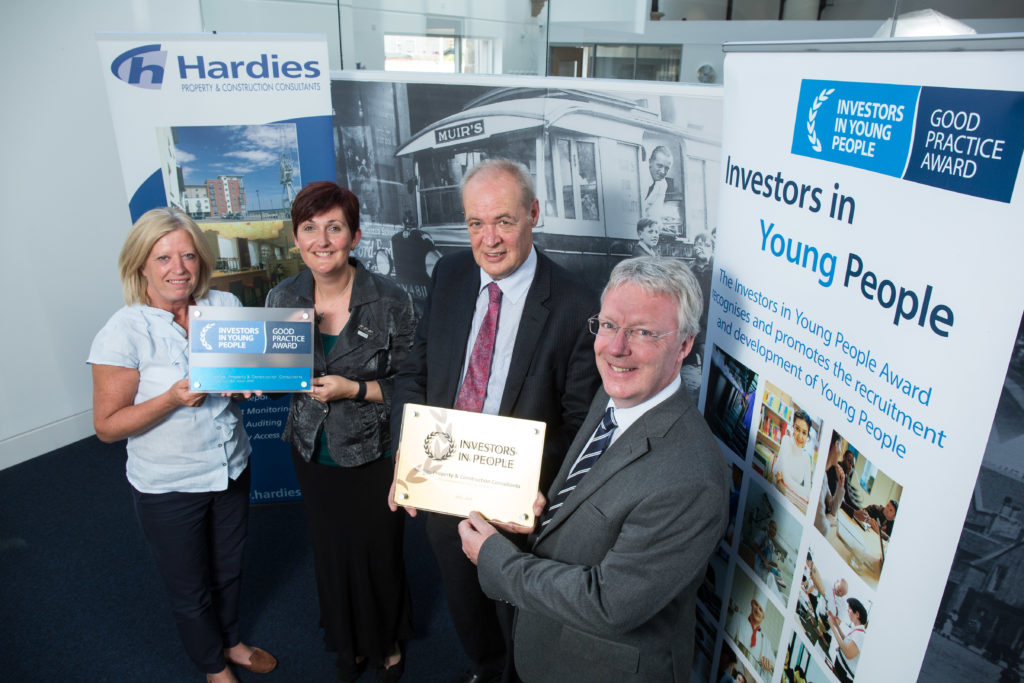 Hardies Property and Construction Consultants claim to have become one of only two organisations within the Scottish consultancy and surveying industry to achieve Investors in People Gold and Investors in Young People accreditations.
The firm, which has 14 offices across Scotland, said the awards are the result of hard work and investment in personnel.
Investors in People is a successful framework for business improvement through people and Hardies said they have benefited from "ongoing, bespoke advice and support" from Investors in People Scotland.
Investors in Young People is the only people management standard that focuses on an employer''s recruitment and retention of young people. 
Derek Ferrier, Hardies managing partner said, ""We are delighted to achieve both of these prestigious accreditations, which are the result of a great deal of hard work and investment in personnel, and in our working practices over the years. Our employees are the very heart of our organisation, and we promote a fully supported working environment. As a firm we have always done our bit to bring on the next generation in our industry by operating both a student and graduate trainee scheme. We also offer in-house training for other staff members to ensure they can grown in their roles.""
Peter Russian, chief executive of Investors in People Scotland added, ""This is a fantastic achievement for Hardies, and I would like to wholeheartedly congratulate them on their Investors in People and Investors in Young People accreditations. These awards recognise Hardies' ongoing commitment to good practice in relation to their people, including young people at the start of their working careers"."