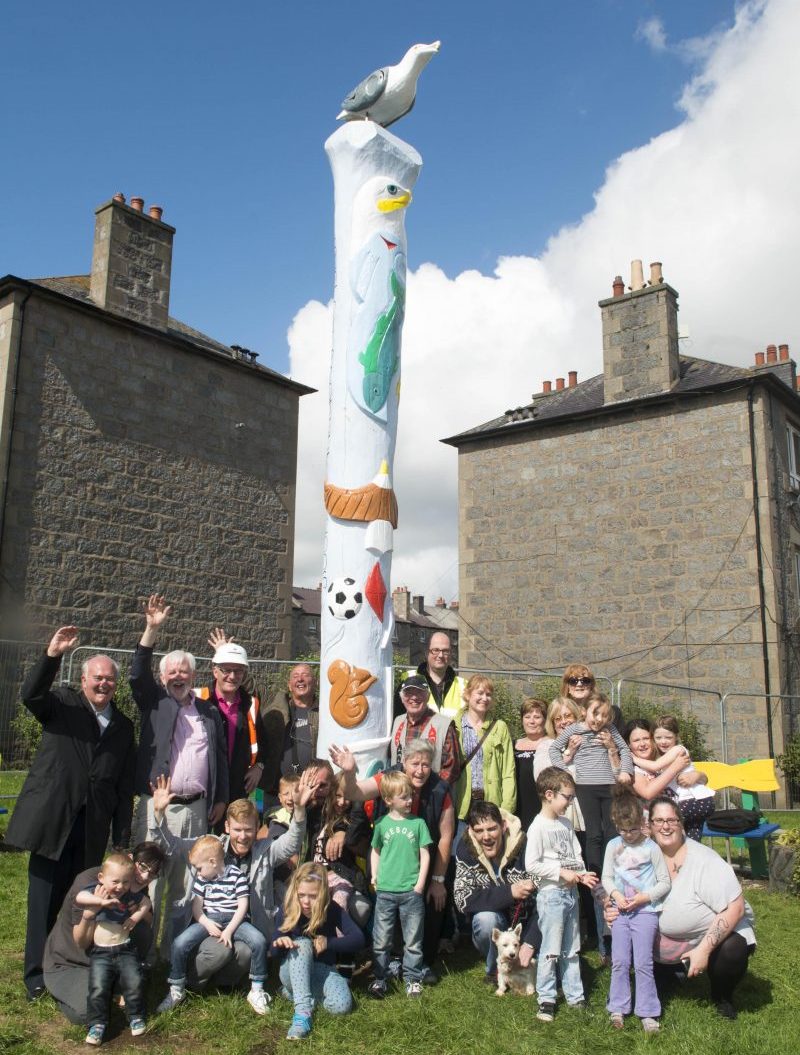 AN iconic community landmark in Aberdeen has received a makeover for its tenth anniversary.
Seaton's Totem Pole, a wild-west themed structure, was restored following concerns that it was falling into disrepair.
Construction firm, Robertson, managed the excavation and re-planting of the pole through the Council's community engagement team in partnership with Scottish Business In The Community.
The company said a traditional blessing ceremony was held prior to being replanted, which involved blessing the ground and dusting the pole with wood.
Keith Taylor, regional managing director of Robertson Eastern said, "We are very happy to be part of something that is important to the city and community. It's not every day we take a Totem Pole out of the ground and replace it – but if it's something we can do for Aberdeen and the community, then we are more than happy to help.
"The project was in no way straightforward and was only possible due to our team's expertise and the machinery which was kindly donated by Whytes Cranes. When we first examined the pole we noticed that there was no foundation which meant that the base of the pole had begun to rot – this has now been rectified."
The pole was designed by residents and pupils of Seaton School and features carvings which represent their community, including a seagull, a multi-storey block and a football,