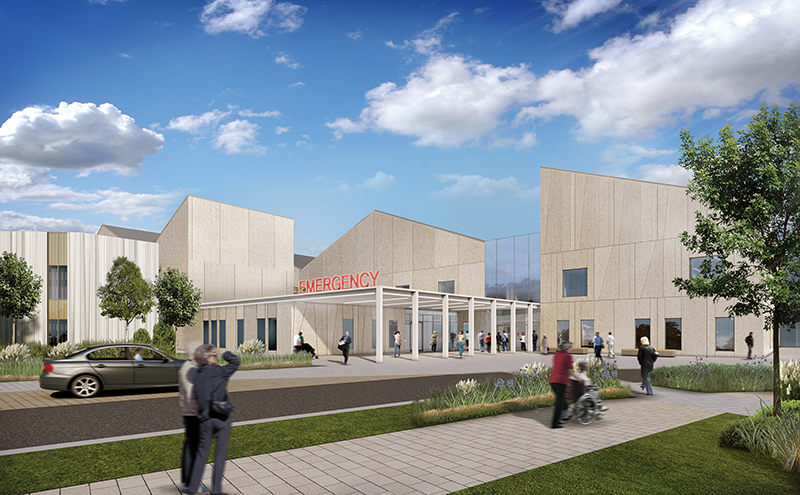 THE new £270 million Dumfries and Galloway Hospital is using Kawneer curtain walling, windows and door systems.
The facility, developed by the High Wood Health consortium in partnership with NHS Dumfries and Galloway, will provide a wide range of facilities for patients and will include a new emergency care department, a combined theatre complex for day surgery, endoscopy and surgical patients, and consolidated ambulatory care.
The Kawneer systems – AA®100 zone-drained and SSG (Structurally Silicone Glazed) curtain walling with 50mm sightlines, AA®720 heavy-duty commercial entrance doors, and AA®720 pivot and top-hung casement windows – are being installed by CMS Window Systems throughout the main acute district hospital building and three annexes.
These comprise a diagnostic and treatment bar, inpatient pavilions, and a women's and children's hospital, all of which, Kawneer said, are "individually expressed to create a vibrant but ordered composition".