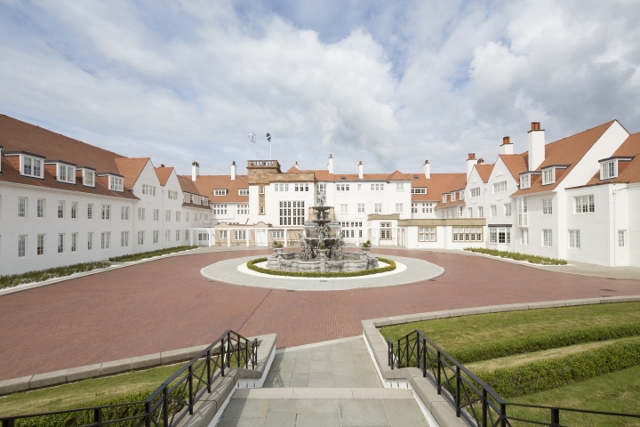 AS Royal Troon Golf Club in Ayrshire hosts this year's Open Championship, the luxurious new look Trump Turnberry resort has been delivered by ISG, who completed concurrent multi-million pound projects at the property.
The contractor has refurbished, remodelled and upgraded all 103 bedrooms as well as constructing a stunning 500-person grand ballroom at the venue.
External enhancements include the replacement of all windows with high-performance glazed units, repairs to the roof and dormers and renewal of render to all elevations at the 109-year-old building. ISG said the new ballroom has been designed to "blend seamlessly" with the original architecture of the building.
Andy McLinden, ISG's northern managing director said, "With the British Open tee-ing off this weekend, the eyes of the world are set to turn to the area and Trump Turnberry offers a magnificent showcase for our expertise delivering world-leading hotel facilities.
"The attention to detail and exacting standards demanded by our customer have been more than met at the Trump Turnberry and I'm extremely proud that ISG has played a key role in delivering a luxury hotel that competes on a global stage.
"As a result of this investment and stunning transformation, Trump Turnberry resort is amongst the most elite and finest hotel properties in the UK. Furthermore, in successfully completing this project on time and on budget, ISG has reinforced its ability and specialist expertise in delivering outstanding facilities to exacting standards."