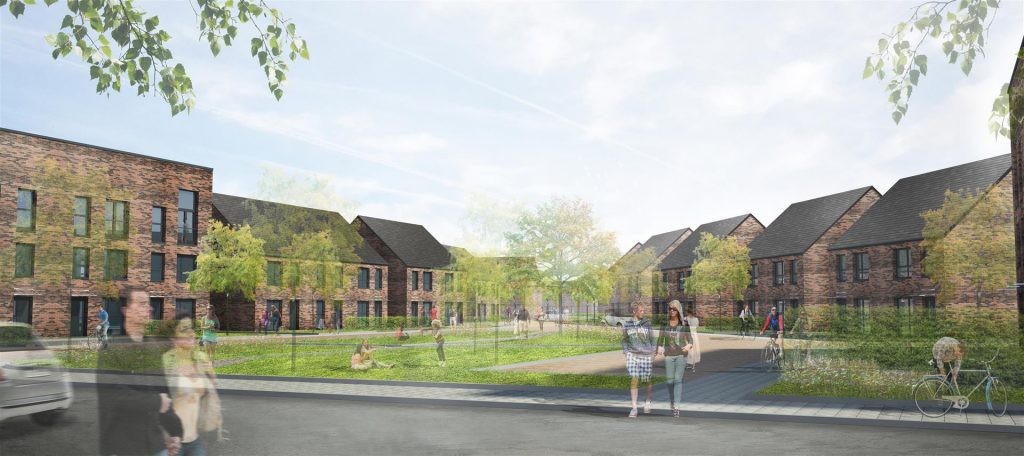 Planning permission has been approved for the multi-million pound Muirton housing development in Perth.
Urban Union Ltd, appointed by Caledonia Housing Association, has been granted permission by the City of Perth to build 203 houses, including 102 affordable units, 101 private 1, 2, 3 and 4 bedroom homes and a park with private and shared gardens.
Urban architecture firm, Barton Willmore, will design the new homes.
Caledonia Housing Association has invested over £11 million in the project, with the Scottish Government providing almost £6 million in grant funding.
Work is set to commence on site in Autumn 2016, with the affordable homes scheduled for completion by the end of 2018. The private homes are to be completed by summer 2019.
The construction will also create six apprenticeships, 18 training courses and 24 additional work experience opportunities.
Susan Hallsworth, Urban Union managing director, said, "This is a major opportunity to move forward with one of Scotland's largest and most significant housing-led regeneration projects.
"Our track record, in Edinburgh and Glasgow, demonstrates we are fully committed to community engagement and we look forward to developing strong local partnerships which will form the cornerstone of our development strategy. There will be opportunities for the Perth community to be involved in the project, particularly in terms of jobs and training opportunities, as well as creating a community enterprise."
Julie Cosgrove, chief executive at Caledonia Housing Association, said, "We are delighted that these new homes will soon be under construction. I would like to thank our partners, Perth and Kinross Council and Fairfield, for their invaluable contributions and support to get to this stage. I am pleased to see that this project will not only provide homes but job opportunities as well."
Grant Ager, chief executive at Fairfield Housing Co-operative, said, "We now have the support of the local council to provide further quality, maintained housing to those in genuine need in the city.
"We have been a committed housing provider to the city of Perth for over 25 years and are looking forward to this new venture in partnership with Caledonia Housing Association, Perth and Kinross Council and Urban Union."