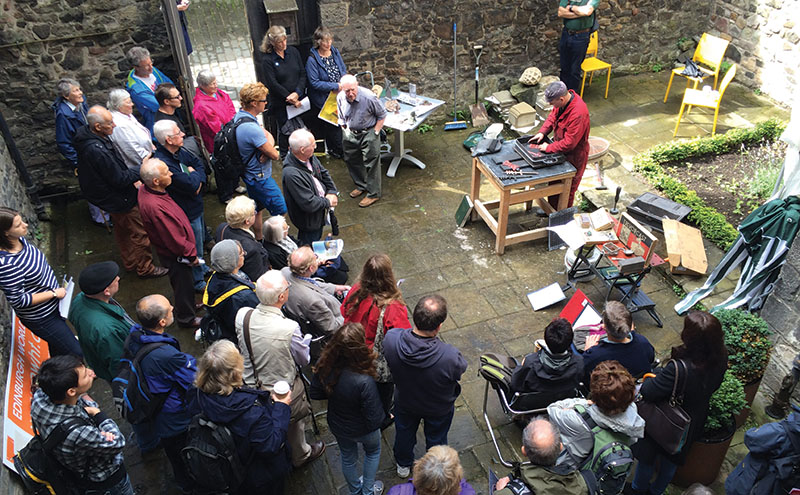 THE Edinburgh Traditional Building Festival will return to the Capital this summer as part of the Edinburgh Festival Fringe.
The event celebrates the city's traditional buildings and the materials and skills required to maintain them.
Now entering its fifth year, the event will take place over five days, from the 23rd to the 27th of August, and feature Edinburgh Traditional Building Forum members holding talks, live demonstrations and guided walks. On the Saturday Craigmillar Castle will play host to a family fun day.
This year's event is sponsored by the CITB, Stone Federation GB and the Institute for Historic Building Conservation and supported by the National Federation of Roofing Contractors, Edinburgh College, Edinburgh World Heritage, Architecture and Design Scotland, Charles Laing Foundry, Edinburgh World Heritage Trust, Nevin of Edinburgh, Robin Abbey Sign Writers, Scottish Historic Buildings Trust, Historic Environment Scotland and the British Geological Survey.
The festival is the latest in a series of events hosted by the forum, including the recent Traditional Building Skills and Materials display, which was attended by members of the public, school children and MSPs.
Through its events the forum is aiming to raise the profile of specific issues relating to traditional buildings and building practices.