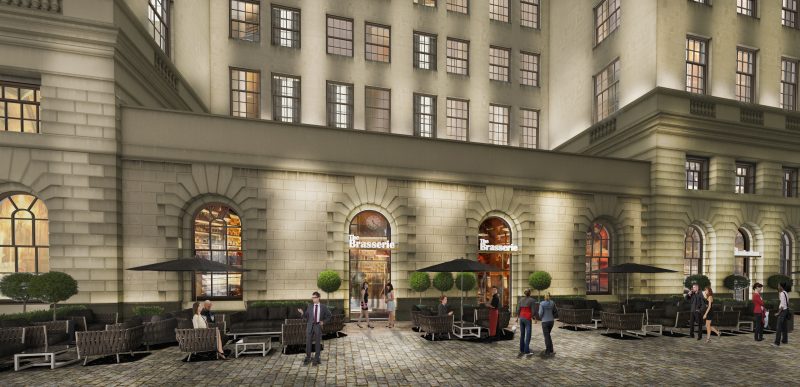 THE Royal Bank of Scotland's historic former home on St Andrew Square, Edinburgh is to be transformed into a major tourism development featuring bars, restaurants, shops and a gym.
The Edinburgh Grand, which will comprise 50 luxury apartments, is the newest addition to Lateral City Apartments' accommodation portfolio.
A coffee house and evening venue, operated by Bon Vivant, also form part of the plans.
Gavin MacLennan, general manager of Lateral City Apartments, said the development will become the "pride of the city" when complete. "Although relatively new to the market, Lateral City has firmly established itself at the higher end of the serviced apartment sector, with a number of awards recognising our unique approach," he said.
"We're looking to replicate our current ethos in The Edinburgh Grand, which will sit well alongside our existing properties – Old Town Chambers and Merchiston Residence – and will offer an increased variety of options amongst the city's burgeoning serviced apartment sector."
The Chris Stewart Group is leading the development of the building, which was initially built between 1936 and 1942. Chris Stewart, chief executive said, "Our newest project is proving to be one of our most challenging, but also our most fascinating.  There are details around almost every corner which we keep uncovering, with a whole raft of original fixtures and fittings still visible.
"The development of the old RBS headquarters is part of a wider plan to create a vibrant, active area in a prestigious part of the city – which has been neglected for a number of years – by providing an attractive and safe environment for all.  This will include the pedestrianised West Register Street and the addition of lights, street furniture and greenery, which will enhance both the ambience and security of the area."