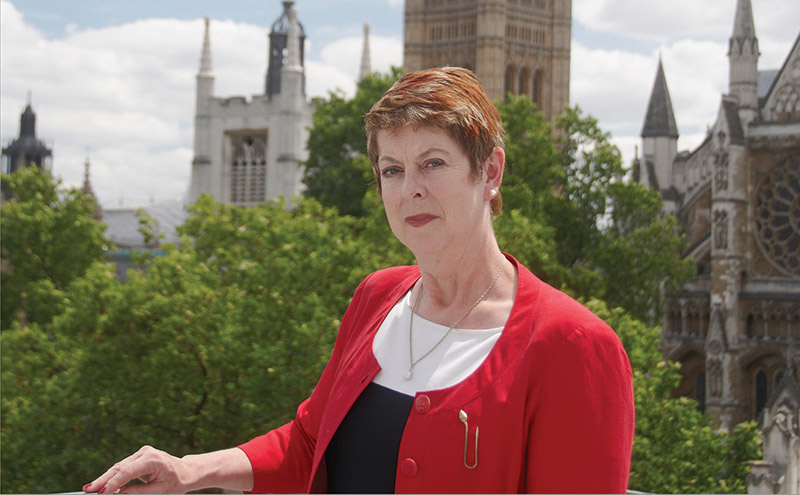 By Kim Worts, RICS UK External Affairs Director
I had a conversation recently with a female RICS Fellow who applied to a well-established college to study chartered surveying in the late 1970s. The response she received to her application was curt. It simply read, this is a male only establishment – with male only underlined.
I'm glad to say she persevered, was eventually admitted to the college and has enjoyed a successful career as a surveyor now spanning over three decades. While the industry has come a long way from the curt 'male only establishment' response, I would suggest we've still a long road to travel.
Of the 80,000 qualified surveyors in the UK, only 14% are female. Ethnic minorities, disabilities, socio-economic diversity, all are lacking in a profession where the average member is currently a 58-year-old white male. But things are changing rapidly – there are pockets of good practice and, more importantly, there is a growing understanding of the business need for a more diverse workforce.  Companies with greater female board representation have been seen to outperform the mono-culture boards financially: with 42% greater return on sales; 53% better return on equity and 66% higher return on investment capital. And then there is the issue of skills shortages which is having a major impact upon the property and construction sector. Lack of trained people is forcing many companies to put aside their assumptions about the "right" candidates for the job, and so they are beginning to seek out talent in new places.
So, as the professional body for the industry, what are we doing to help? We established that the question is not simply one of opening up to a wider talent pool, but of retaining these non-traditional candidates once they are recruited. Indeed recruitment is just the beginning of the work to reshape the workforce, the key issues rapidly become how to retain staff who see no role models in the senior management, no opportunities for promotion and career development. To combat this RICS introduced last year the Inclusive Employer Quality Mark to effectively and practically address these issues in the long and short term. Employers pledge their commitment to adopting and seeking out best practice in six principles:
• Leadership and Vision – commitment to increasing the diversity of the workforce
• Recruitment – engage and attract new people to the industry from under-represented groups; best practice recruitment methods
• Staff development– training/promotion policies that offer equal opportunities for career progression
• Staff retention – flexible working arrangements/adaptive working practices
• Staff engagement – an inclusive culture where all staff engage with developing, delivering, monitoring and assessing the diversity and inclusivity policies
• Continuous improvement – continually refreshing and renewing the firm's commitment to being the best employer; sharing and learning from best practice across the industry
The main thrust of the work is sharing the good practice that exists across the industry so that all can benefit. On recruitment, we are trying to get the message into the schools to simply show that a career in property exists and could be good. Young surveyors go into schools in economically deprived areas, we seek out and support initiatives that will bring new talent into the industry, eg Class of Your Own, who work with 14-16s, Urban Landscape Institute who run competitive projects for the 16-17year olds, the Property Needs You consortium attend the skills shows across the country; Moving on Up is a splendid example where a senior surveyor takes young black youths from Hackney and shows them what a property career could be for them. Last month he took 20 boys to his office in Atlanta to see how differently the sector works with diversity in the US.
In the retention field, I am aware of effective women returners programmes and a growing awareness that flexible working must be an option used by both sexes at all grades of seniority, otherwise it remains a barrier to advancement.
Many women need to return to work part time in the first year after their maternity leave, yet  only last week I heard of a company where a woman who does not work Mondays is called "a skiver"  and major site meetings are always arranged on a Monday meaning that she is permanently playing catch up. This illustrates why we need to address the whole workplace culture, not simply ask that the minorities change or adapt. As an industry we need full staff engagement on the value of holding onto a diverse workforce – and so training at all levels on subject such as unconscious bias are becoming increasingly common.
Over 90 companies have signed up to the Inclusive Employer Quality Mark so far,  and the number is growing weekly. We are currently planning the second annual RICS Diversity and Inclusion Conference (29th June in London) which will be full of practical examples and case studies on how employers across the UK are embracing inclusivity. It is good to see so many making a genuine commitment to change. The future is looking much brighter than the past.
To learn more about RICS Quality Mark or the forthcoming conference, go to  http://www.rics.org/uk/about-rics/responsible-business/inclusive-employer/