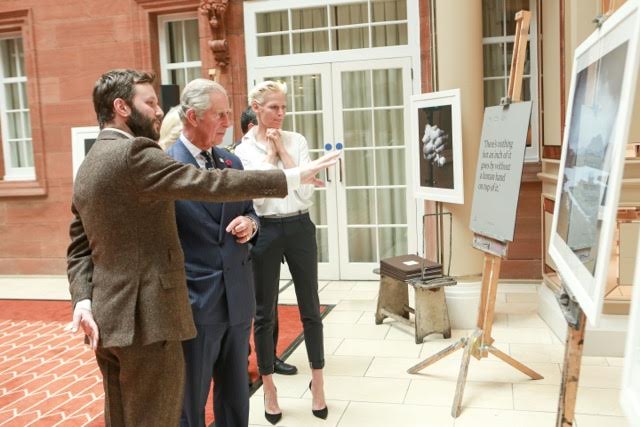 Housebuilder CALA Homes (East) has sponsored an art exhibition about the success of Harris Tweed.
The Clo Mor: Harris to Paris exhibition, which opened at the Waldorf Astoria Hotel in Edinburgh in June, will now run until the end of August, thanks in part to CALA's £5,000 sponsorship.
The exhibition coincides with the Edinburgh International Festival and Edinburgh International Fashion Festival. The official launch was attended by the Prince of Wales and the Duchess of Cornwall.
Stala Thomson, sales manager with CALA Homes (East), said the developer shares important values with the renowned Harris Tweed industry, making the sponsorship an ideal opportunity to celebrate two Scottish success stories.
She added, "This exhibition is all about quality, craft and attention to detail. It's also about showcasing how the finest traditional skills can work beautifully as part of the most modern and contemporary designs.
"Those are exactly the values we hold dear at CALA Homes. People want the finer things in life when it comes to buying a home as well – something that not only looks good but has quality assured from the foundations up.
"We are very proud to support this project. As it is running throughout the Edinburgh International Festival, this is a fantastic opportunity for people from all over the world to share in celebrating the heritage and future of this fascinating Scottish industry."