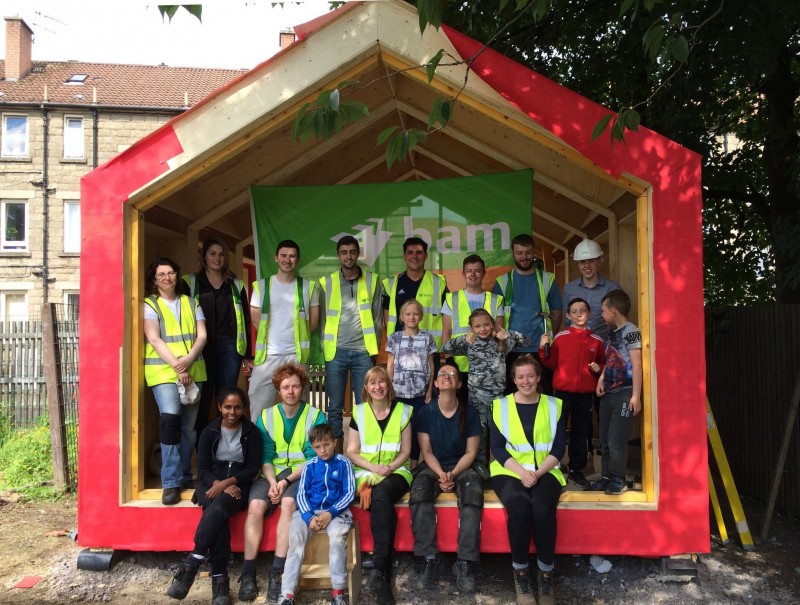 VOLUNTEERS from BAM Construction recently teamed up with students from Edinburgh and Heriot-Watt universities to build a children's play pavilion in Glasgow.
The undergraduate architecture students, working with children at the Baltic Street Adventure Playground (BSAP), wanted to test their skills in digital fabrication using Wikihouse, which is described as an online community led design resource.
BSAP gives children with complex family lives a safe environment to play and learn essential skills.
BAM was approached to be the construction partner and, aided by their supply chain, sourced the plywood and materials needed. Ten BAM employees also volunteered to help clear the ground and assist in erecting the new pavilion in Dalmarnock in the east end of the city.
Mark Gowrie, project manager with BAM Construction said, "This is a fantastic example of how our industry and a community can pull together to create something really worthwhile and beneficial for everyone.
"The students improved their digital skills in the classroom before working on a live project where they learned about the power of community engagement by working with the local children, who varied in ages from six to fifteen, as well as getting their first experience of working with an external contractor."