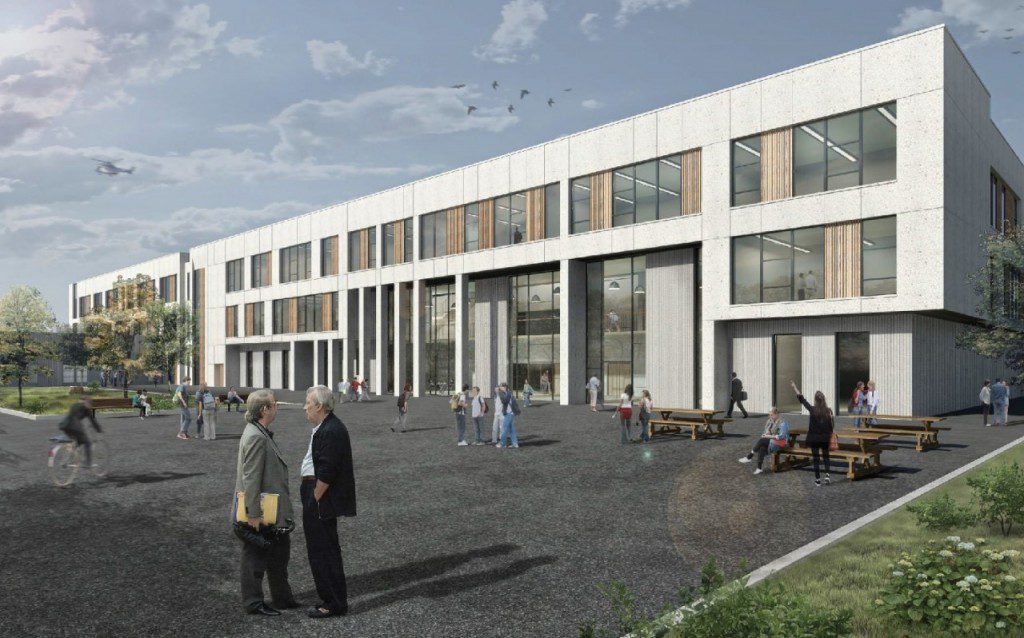 Aberdeen City Council and hub North Scotland have agreed a £47 million finance deal for a new academy in Aberdeen, allowing for the commencement of the building phase.
Preparatory work on the site has already begun and the facility is due to be completed by mid-June 2018. Once completed, the South of the City Academy will cater for up to 1,350 pupils from the Torry, Kincorth, Nigg and Cove areas of Aberdeen. The facility will feature an incorporated dance studio, fitness suite, games hall, a six-lane swimming pool and a 3G pitch.
Balfour Beatty has been appointed as the main contractor for the project.
Aberdeen City Council's Education and children's services convener, councillor Angela Taylor, said, "The new facility demonstrates our firm commitment to the future generations of Aberdeen and it is important we have now signed off the financial arrangements which will allow construction to begin.
"We very much look forward to see the site develop into a fantastic new educational facility.
"By investing in education, our ambition is to offer all pupils from all areas of the city and from all walks of life the equality of opportunity they need to reach their full potential.
"The fabric of our schools is vital to create an appropriate learning environment for students and raising attainment but we also have a firm commitment to providing a well-rounded education with the welfare of each child centre."
Angus Macfarlane, chief executive of hub North Scotland, said, "Financial close is an important milestone for the new south of the city facility and paves the way for the construction of the school to progress.
"On site, we've already seen visual evidence of the school taking shape which I'm sure will be welcome by all involved parties as well as the project's most important stakeholders; the pupils themselves.
"hub North is delighted to have been appointed development partner by Aberdeen City Council for the project and we look forward to continuing to work with it, as well as main contractor Balfour Beatty and the project's other key partners, in delivering a first-class educational environment that will bring benefits to the pupils and public of Torry, Kincorth, Nigg and Cove for generations to come."
George Hood, Balfour Beatty managing director, north Scotland, said, "We are delighted that Financial Close has been attained for this prestigious project for the City after several months of working in close collaboration with Aberdeen City Council, Hub, and our key supply chain. We are engaging with local SME's to maximise employment opportunities in Aberdeen.
"These excellent new school and community facilities will provide a strong focal point for the local community and more importantly provide the pupils and staff of the existing Torry and Kincorth schools with an exciting modern environment within which they can thrive."