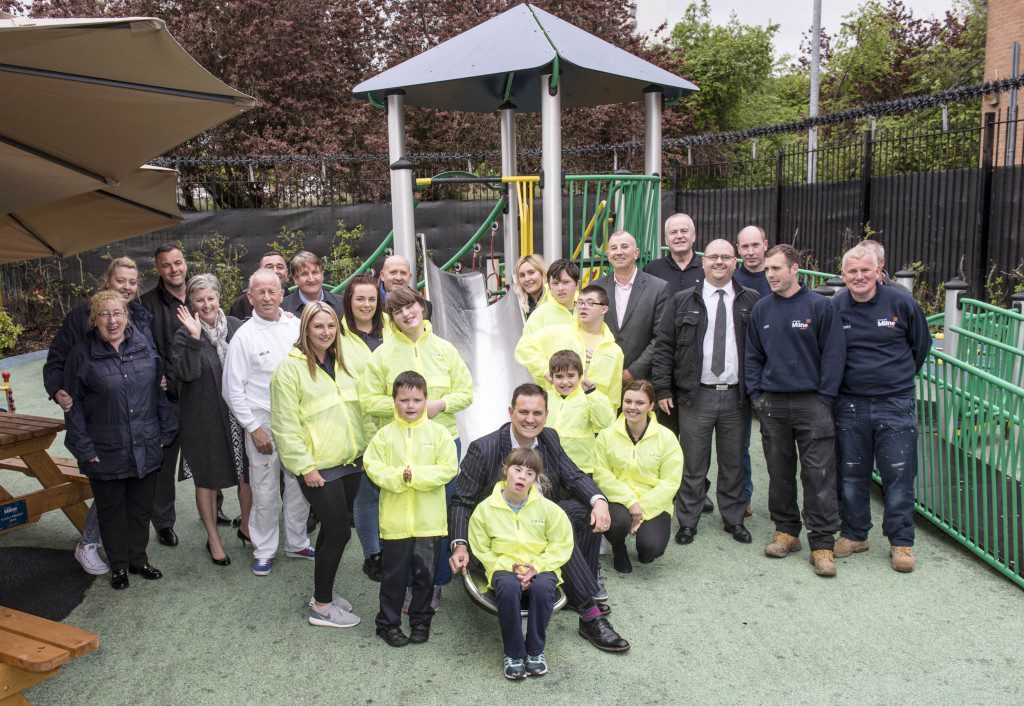 A playpark in Castlemilk has been upgraded with support from Stewart Milne Group's RUBY (Regenerating Urban Back Yards) campaign.
Stewart Milne Group launched its RUBY campaign last September to improve run down community spaces across Scotland and northwest England. The Castlemilk disability resource centre, operated by Caring Operations Joint Action Council (COJAC), was chosen following a public vote.
Work to upgrade the centre's play equipment was recently completed by 11 Stewart Milne Group staff members. The project took 10 weeks from start to finish with work including removing trees, landscaping, painting, screening and adding picnic benches.
Jonathan Fair, managing director at Stewart Milne Homes Central Scotland, said, "The RUBY campaign gave us the opportunity to provide support to deserving local projects and the Castlemilk disability resource centre is a prime example of this.
"It has been fantastic to see work take shape on the centre, which is so widely used by the local community and provides such a crucial service to children who are affected by disability.
"Working with the resource centre has been a great experience for us. The team who worked on the project have really enjoyed being involved in something which will have such a lasting impact on the community and I want to thank them for all of their hard work."
Angela Friel, centre manager for the disability resource centre in Castlemilk, said, "The children have already had a chance to try out the new play area and they are thrilled with it. The work Stewart Milne Group has carried out has really enhanced the lives of the children and the opportunities they have to play outside.
"The picnic benches are a particular favourite and provide a lovely space for us to enjoy snacks in the sun. The play area ensures we can encourage physical outdoor play for our children and young people affected by a disability, which is vital in their development."
Angela added, "We want to say a big thank-you to everyone at Stewart Milne Group who worked so hard on this project. Without their support we would have never completed the project so quickly and we are so pleased to have received their help. The work they have done will have a lasting impact in this area for many years to come. "
Three other RUBY projects are to be completed by Stewart Milne Group with work being carried out a play area in the Bridge of Allan, a community garden in Cove, Aberdeen, and an area of community woodland in Wythenshawe, Greater Manchester.