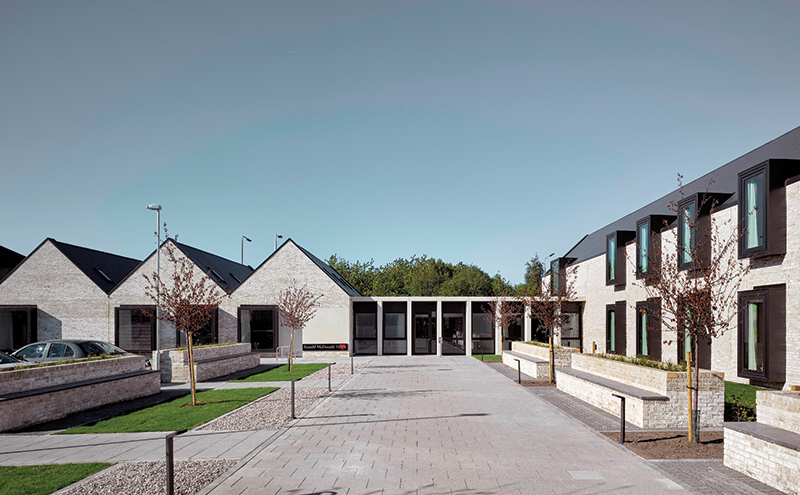 GLASGOW'S Ronald McDonald House, which provides accommodation for families of children who are being treated at the nearby Royal Hospital for Children, has used Rivendale fibre cement slates from Marley Eternit across 853m² of roof space.
The £3.4 million facility was designed by Keppie and built by CCG on behalf of Yorkhill Family House Ltd.
The Rivendale fibre cement slates in Blue-Black were specified as part of a "strong palette" of materials.  The slates were used to achieve pitched roofs.
Fraser Davie, architect from Keppie Design, said, "Due to the increasingly institutionalised context surrounding the hospital site in Govan, we sought to create an architecture that would provide a familiar language of domesticity and comfort to guests staying in the short, medium and longer term. As a result, we chose the Rivendale fibre cement slates to provide a cost effective, traditional appearance complementing the sharp detailing of the dark aluminium copes and hidden gutter fascias.
"Furthermore, it was important that the pitched roof covering would match the durability of the adjacent red sandstone tenement blocks but also the environmental credentials of the areas of inverted green roof.
"The Rivendale slate's darker tones and subtle blue notes, which appear in the sunlight, complement that of the surrounding tenement roofs, whilst balancing well with the smooth, dark aluminium copes that surround the roof."