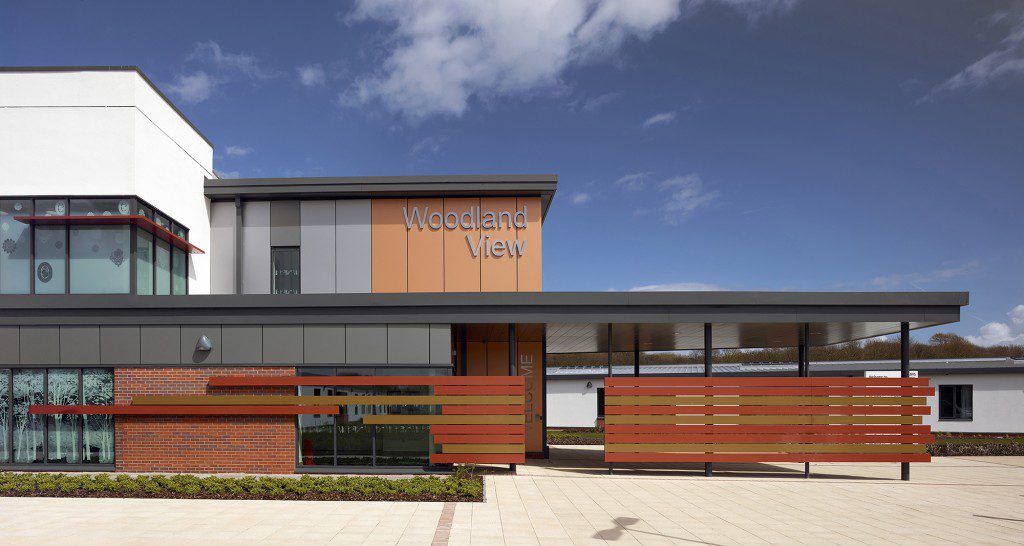 A £46million adult acute mental health and community facility in Ayrshire has opened its doors to service users.
Woodlands View, located in Irvine, focuses on delivering inpatient and outpatient mental health care for adults; services include rehabilitation, continuing care and intensive psychiatric care.
The 206-bed new build hospital was designed by IBI Group and constructed by Balfour Beatty.
The hospital's design "provides organic and functional services for elderly mental health," according to IBI Group. Supportive design features include "corridor seating areas overlooking beautiful landscaped gardens, 'wander loops', dementia friendly signage and a considered colour, artwork and wayfinding strategy to help trigger service user memories".
Emma White, IBI project director, said, "The hospital's design works in harmony with NHS Ayrshire & Arran's model of care.  The non-institutional design supports the service user journey to recovery; building confidence, offering choice and paving the way for their transition home and into the community."
John Scott, programme director for Woodland View, added, "Woodland View is a tremendous facility for the people of Ayrshire. Not only does it provide state-of-the-art surroundings for patients, staff and service-users, it also offers a place for the local community to enjoy. The facility will provide a safe and caring environment for generations to come."