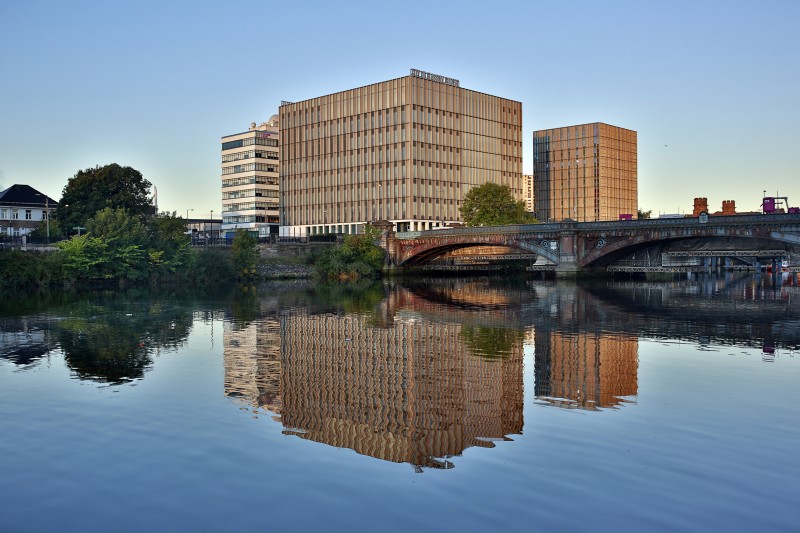 THREE Scottish projects are among the winners of the 2016 RIBA National Awards.
The City of Glasgow College, Riverside Campus (Michael Laird Architects/Reiach and Hall Architects), Edinburgh's Murphy House (Richard Murphy Architects) and the Saunders Centre, Science and Technology Building in Glasgow (Page/Park Architects) are among 46 UK-wide projects now in the running for the coveted RIBA Stirling Prize for the building of the year.
Other award winners include a children's hospital in Liverpool and a stainless steel library at an Oxford college.
Jane Duncan, RIBA president, said, "The RIBA National Awards are a great indicator of UK design, economic and construction trends. One stand-out trend from this year's crop of winners is the huge scale of investment and ambition shown by many of the UK's universities and colleges; almost one quarter of the winning projects are in this category. As universities and colleges in the UK are competing for students from here and overseas, it is encouraging to see so much emphasis placed on the power of architecture to help institutions to attract students and stand out from the mediocre.
"I am delighted to see that four fantastic school buildings have made the grade too.  Too many of our school and education buildings are in disrepair; with limited funding available to provide our children and their teachers with great learning spaces, every penny spent on schools must deliver maximum value for money.
"I am pleased to see a strong selection of new housing developments amongst our winners, including new models for public housing and semi-rural development. We urgently need new homes, but too often we see projects which have cut corners in quality which fails the people these new homes are meant to serve. I hope these achievements in housing inspire other developers. 
"The RIBA National Awards put a spotlight on some of the smaller and unique, but no less ambitious, projects such as the Drawing Studio at Bournemouth University, Gloucester Services or the conservation and reinvigoration of Wilton's Music Hall. They show that budget, location or many other challenges are no constraints to the production of superb quality architecture as long as you have the commitment of an imaginative and capable architect working with a great client. These 46 buildings are what the best architecture looks like today."