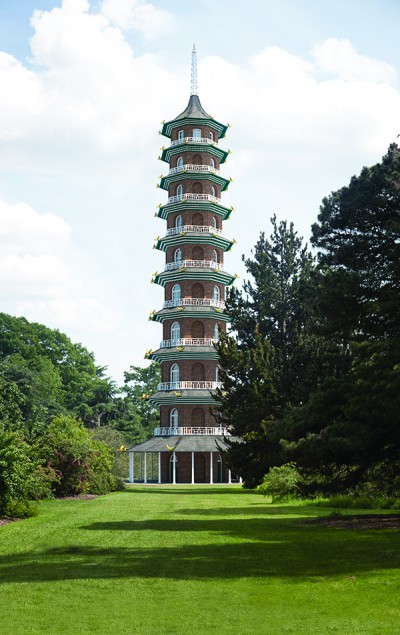 Architecture firm Austin-Smith:Lord is working with Historic Royal Palaces on the restoration of The Great Pagoda in London.
The restoration of the 163 ft 18th century Pagoda, located in the Royal Botanic Gardens, Kew, will include the reintroduction of "original paint colours and lost architectural detailing," according to Austin-Smith:Lord.
The company's Glasgow-based conservation architects are providing technical advice on the project.
Also included will be the restoration of 80 decorative dragons that have been absent for over two hundred years.
David Millar, Director and Head of Conservation at Austin-Smith:Lord, said, "We are thrilled to be working with Historic Royal Palaces and project sponsor Royal Botanic Gardens, Kew, on the restoration of the Great Pagoda.
"This exotic octagonal brick and timber tower structure, which closely resembles the Chinese 'ting' temples that Chambers probably saw on his visits to Canton, is a true masterpiece of 18th century English architecture.
"We look forward to seeing this extraordinary part of our architectural heritage standing tall and proud once again."
Craig Hatto, Project Manager, Historic Royal Palaces, added, "It has been fascinating to piece together the story of the elusive dragons, missing from this remarkable building for over two centuries.
"Using tantalising contemporary accounts and drawings, and taking inspiration from surviving eighteenth century dragons in houses and museums across Europe, we'll be pulling together a team of specialist craftsmen to ensure the new dragons are as faithful to the original design as possible."