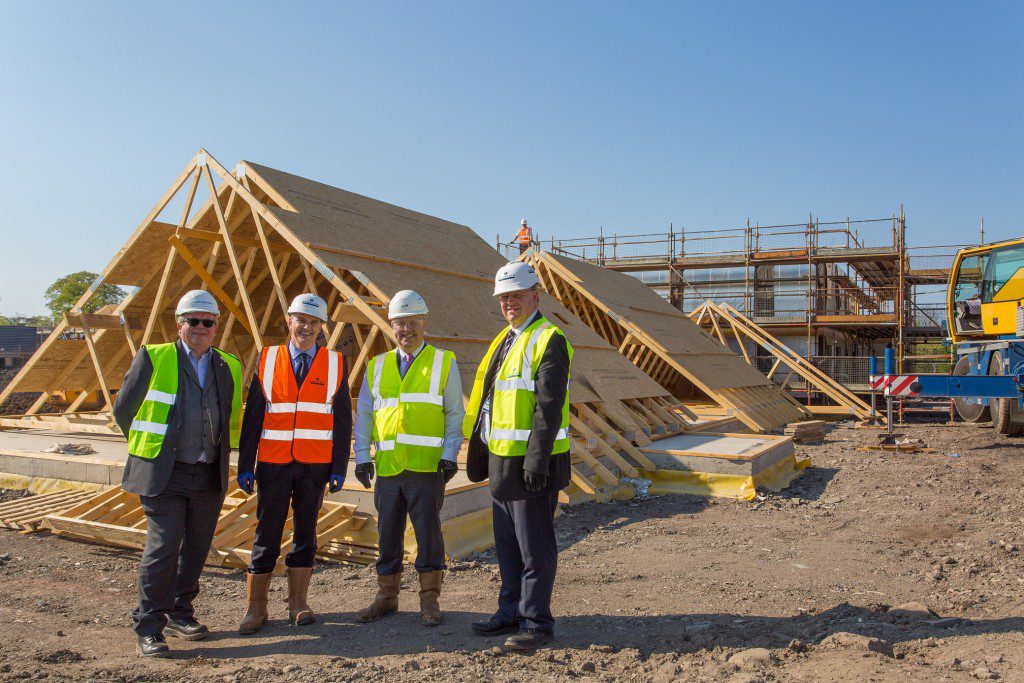 Fife Council's Methil Brae development has reached the halfway stage.
The £12 million development will deliver 100 properties on the site of the former Glencast Foundry.
The project is being delivered by Robertson Partnership homes. The houses will be a combination of one to five bedroom properties including semi-detached units, bungalows and cottage flats.
Stewart Shearer, managing director of Robertson Partnership Homes, said, "Construction at Methil Brae is well underway, taking an area of derelict, brownfield land and transforming it into much-needed local housing.
"This project is rooted in the community and we are delighted to be working with local sub-contractors during the build. Methil Brae has also given local apprentices the opportunity to gain valuable skills and experience in the construction sector, helping them on to the career ladder in the process."
Robertson Turner Engineering is supplying timber frame, which is constructed off-site with panels produced in a controlled factory environment.
David Parker, technical sales manager of Robertson Timber Engineering, said, "The speed of the timber frame build process is of huge benefit to the affordable housing sector in Fife and beyond.
"An efficient construction process allows trade sub-contractors to get on site sooner, enabling them to complete properties in line with the tight construction programme schedule. This leaves prospective tenants to enjoy moving into their new-build, high quality homes in Methil."
Councillor David Graham, of Ward 23, said, "This is one of our largest developments in the affordable housing programme which will see 2,700 new affordable homes delivered by spring 2017.
"It has been a great opportunity to see there is good progress being made on site at Methil and to witness that we are well on our way to meeting that target which will be delivered on a number of developments all across Fife.''
The first phase of housing is due to be available for rent in summer this year.