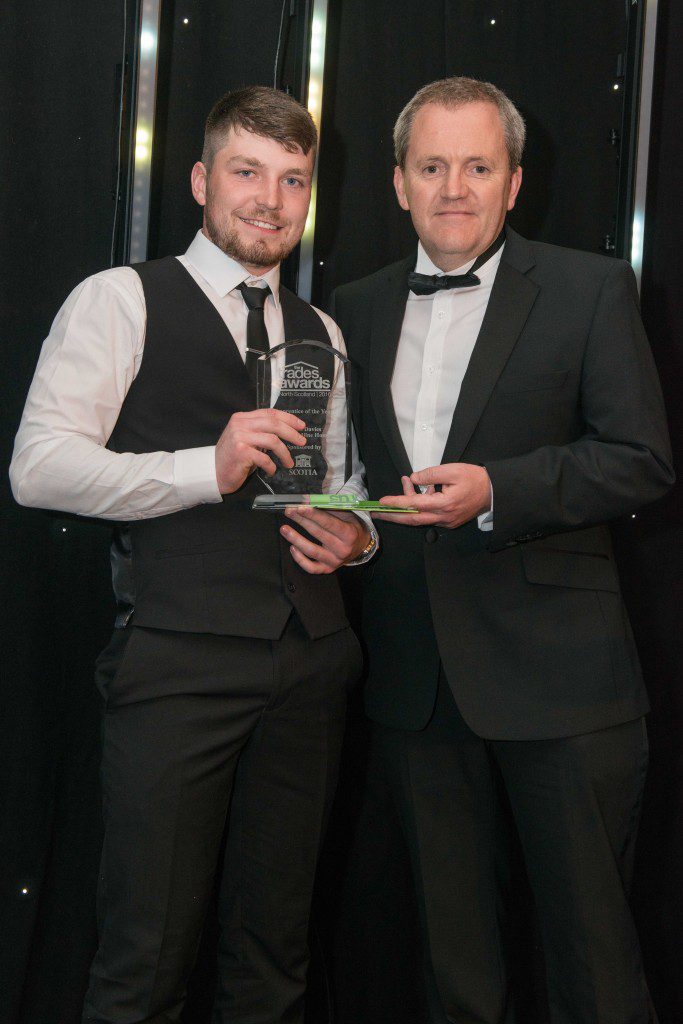 Two Stewart Milne Homes employees have scooped awards at the Trade Awards 2016.
Senior site manager Greg Thompson of Premnay, Aberdeenshire was awarded a High Commendation in the Site Manager of the Year category while Shaun Davies of Arbroath won the Apprentice of the Year award.
Greg said, "It's a real honour to have been given a Highly Commended award at the Trades Awards – it's a great achievement and fantastic recognition for all the efforts the team and I put in."
Shaun said, "I'm really excited to have been awarded Apprentice of the Year at the Trades Awards. My apprenticeship has been brilliant and has given me the confidence that if I work hard, I can go far in the industry."
John Low, managing director of Stewart Milne Homes, added, "Shaun and Greg are two deserving winners and we're thrilled they've been recognised for their hard work.
"These awards shine a spotlight on the calibre of trades in the North East of Scotland and the double triumph for Stewart Milne Homes highlights the commitment and dedication of our team to designing and building our homes to the highest quality standards of craftsmanship."