The winners have been announced in this year's Royal Incorporation of Architects in Scotland (RIAS) Awards.
A judging panel chaired by RIAS president, Willie Watt, and including Denise Bennetts FRIAS, Alan Jones PPRSUA Hon FRIAS, Andy Leitch of Forestry Commission Scotland and Stuart McKill of Saint-Gobain selected the 11 winners.
The awards dinner was also a celebration marking the centenary of RIAS.
Willie Watt PRIAS, commented, "It seems appropriate, in this RIAS Centenary year, that we have such a strong and diverse list of winners. Our awards celebrate the very best that is being built in Scotland. This is a tremendous list which goes in scale from a small house extension/reconfiguration to major education provision.
"Unusually, there are no Islands represented on this year's list but geographically they extend from a factory in Dumfriesshire to a lookout tower in Sutherland. This is a list that fully demonstrates the privilege of living in our magnificent wee country and just how architects have embraced the responsibility that brings with it."
RIAS Awards 2016 winners:
1 West Regent Street, Glasgow
Ryder Architecture
The challenge was providing 135,000 sq ft of offices while preserving a listed building and integrating this with an innovative new design that blended with its surroundings and added to the cityscape. Clad in a bronzed metallic curtain wall system, the interior spaces are virtually column free and offer 360 degree views of the city.
Blakeburn, Roxburghshire
A449 LTD
A complete overhaul of a nondescript, mid-20th century, dwelling to create a unique and elegant countryside home. The footprint was extended to the east and west of the existing building, with the entire building then over-clad, in scorched larch, to blend in with nearby woodland.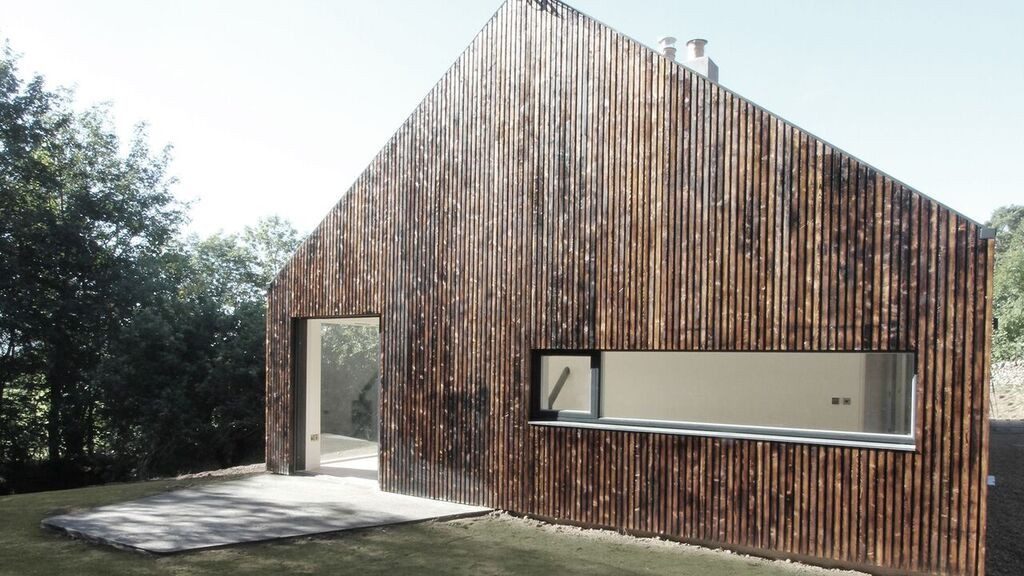 Castle MacLellan Foods Kirkcudbright
Taylor Architecture Practice Ltd (T.A.P.)
This project aimed to create a well-designed, industrial building that was a pleasurable working environment with a welcoming frontage in a riverside setting. A new reception block on the street edge provides a point of arrival while rising up to become a bridge, spanning the main goods-in area and linking to the upper level of the existing factory.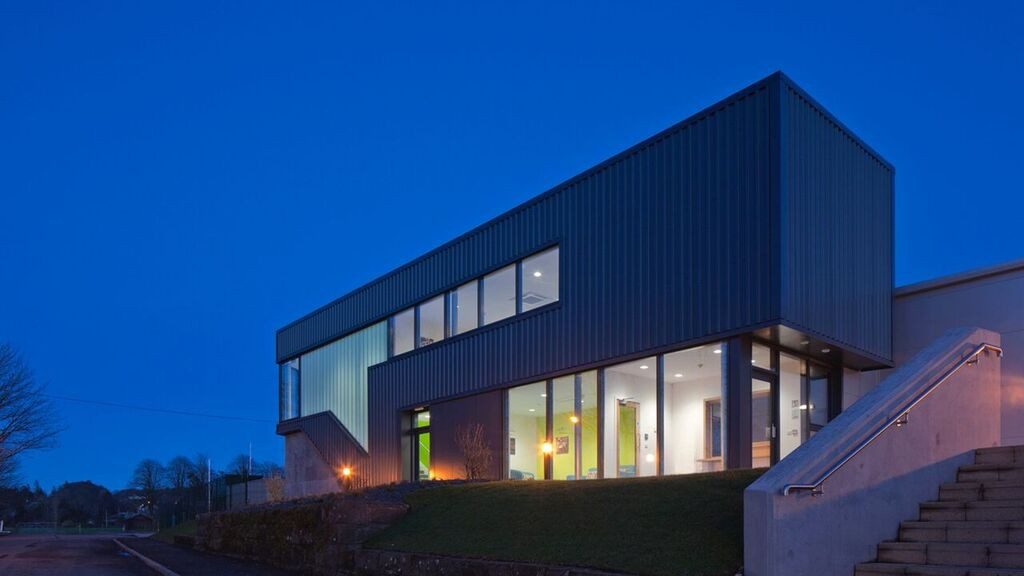 City of Glasgow College, Riverside Campus, Glasgow
Michael Laird Architects/Reiach and Hall Architects
Located at the edge of a major crossing of the River Clyde, the site marks a gateway in the city and projects the College's importance as a civic institution as well as creating a new landmark. New buildings are organised around two civic spaces – a cloistered garden and a grand hall – which encourage students to mix and realise opportunities for learning across disciplines.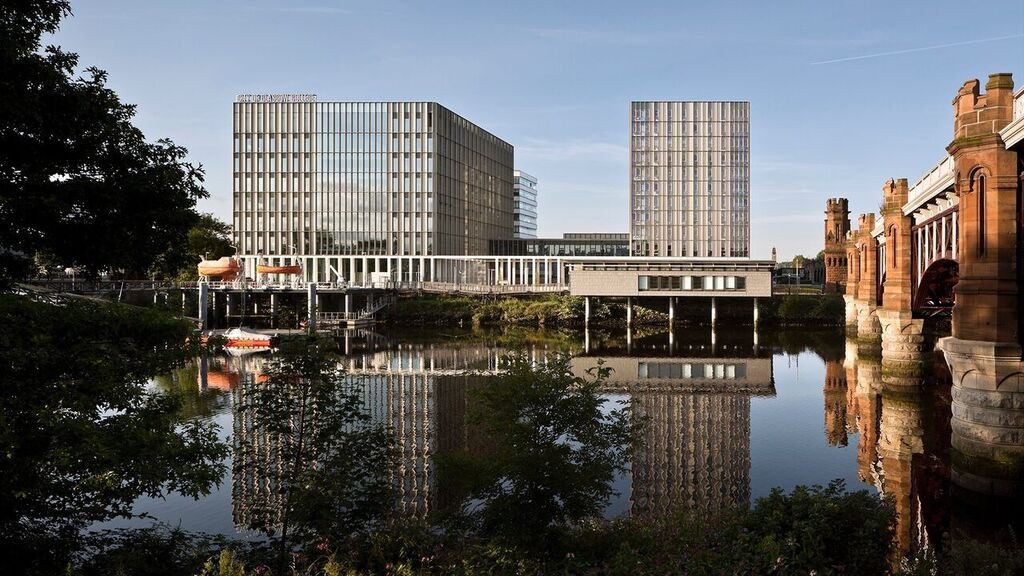 Forsinard Lookout Tower, Sutherland
Icosis Architects
This tower was created to give visitors an elevated and striking look-out over the Flow Country and its blanket peat bogs and associated pools. To minimise disruption to the peat, the construction is similar to that of an oil rig, built off 150mm diameter hollow piles driven to a solid base around 4m below the surface.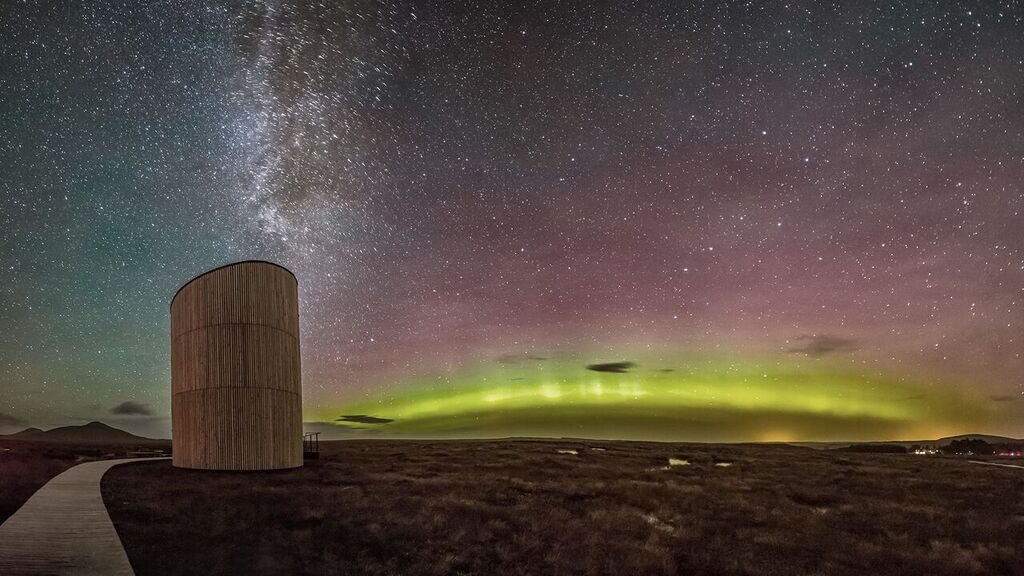 Helensburgh Town Centre Public Realm, Helensburgh
Austin-Smith:Lord LLP
The design ethos was to create a town centre with attractive, usable and flexible public spaces to support community events, festivals and markets. The scheme ingeniously incorporates an outdoor museum. The walkways, soft landscaped areas, tree lines and lighting columns are set out on a simple grid, which enhances and frames the several high-quality, listed buildings within Colquhoun Square.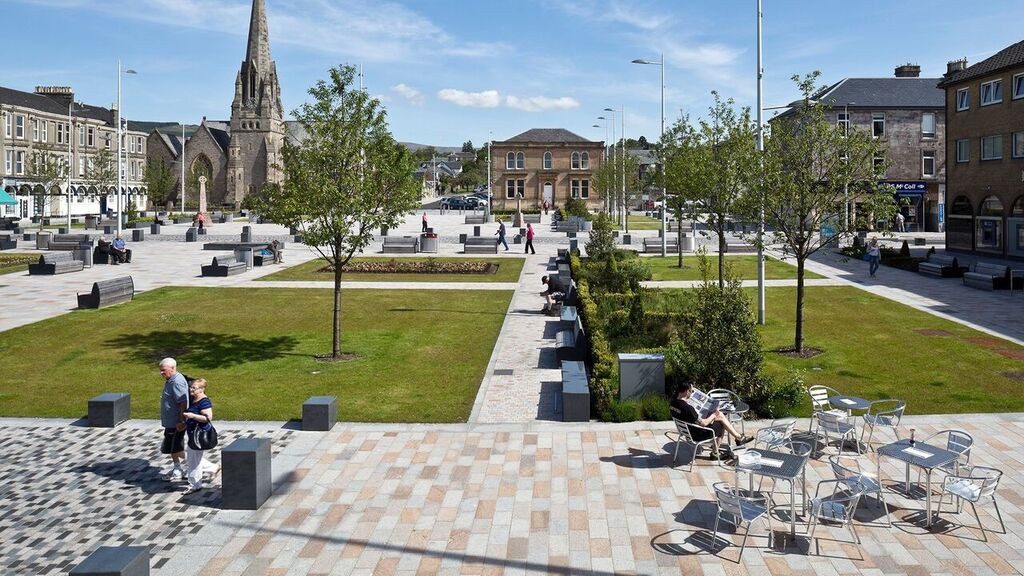 "it's bigger on the inside", Edinburgh
David Blaikie Architects
This "glass box" extension and remodelling of the ground floor rear rooms allows the new kitchen and dining spaces of this, Category B listed, Victorian townhouse to "spill out" into a south-facing garden. The remodelling of the rear rooms and modest extension is integrated with the overall refurbishment of the whole house.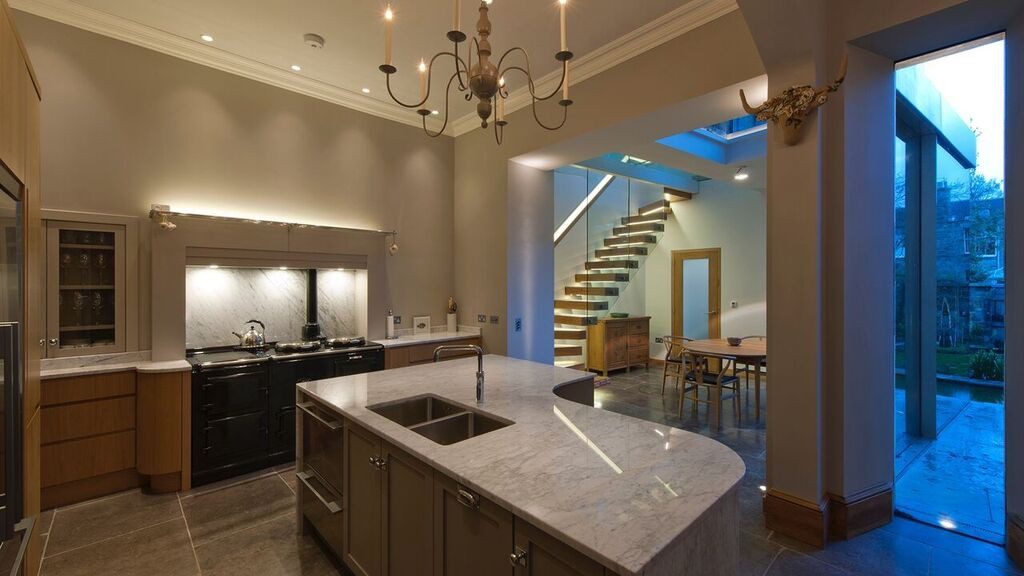 Lairdsland Primary School, Kirkintilloch
Walters & Cohen Architects
This 280-pupil school is designed to deliver the new Scottish Curriculum for Excellence, to be a beacon in its community and provide a quality learning environment. The canal-side location was the inspiration for construction parallel to the water with semi-open plan learning spaces and double-height glazing to provide views and a light and spacious environment.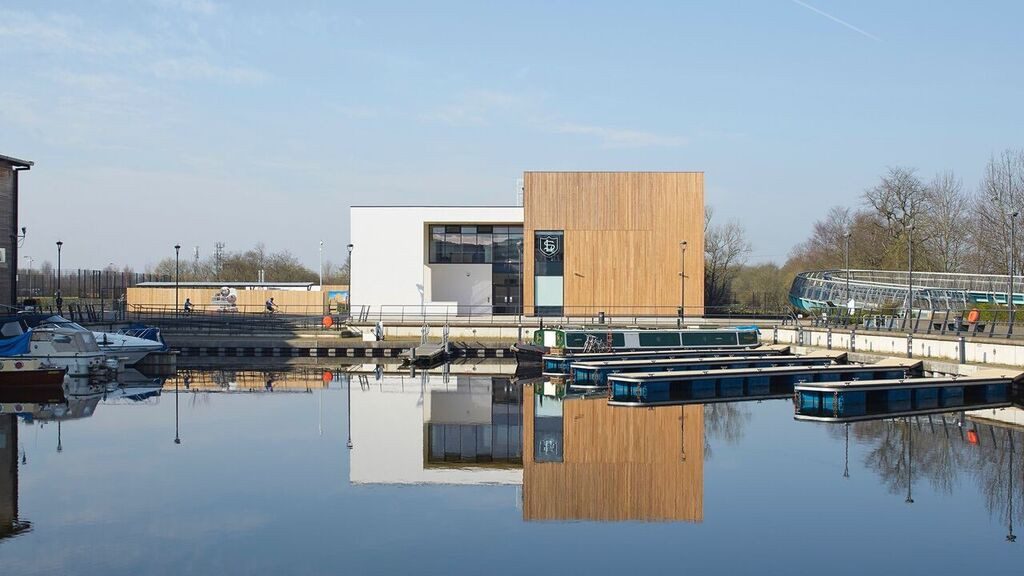 The Pyramid Viewpoint, Dunbartonshire    
BTE Architecture
This peninsula viewpoint overlooking Loch Lomond, taking the shape of a triangular platform at the end of a long, curved path is first seen as a narrow, vertical stack amongst the trees. Only a glimpse of the loch is visible through a long tunnel, marking the entrance.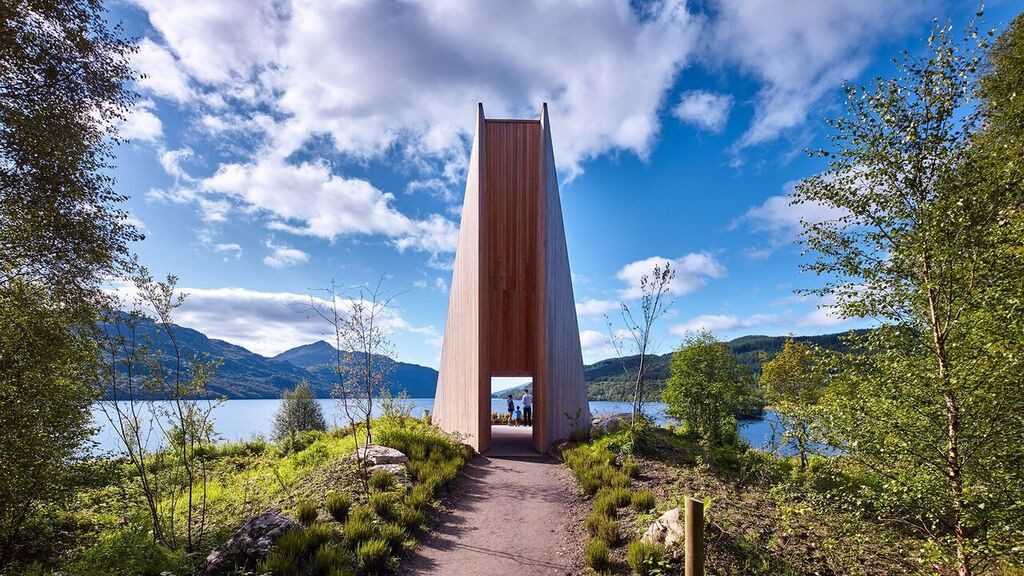 Saunders Centre, Science & Technology Building, Glasgow
Page \ Park Architects
This facility at the Glasgow Academy includes a new 178-seat auditorium, complemented by a generous foyer that wraps around the sculptural elliptical form. On each upper floor, four general teaching labs, together with a sixth year lab, are arranged along a glazed break out and bay-windowed passage overlooking the historic main school.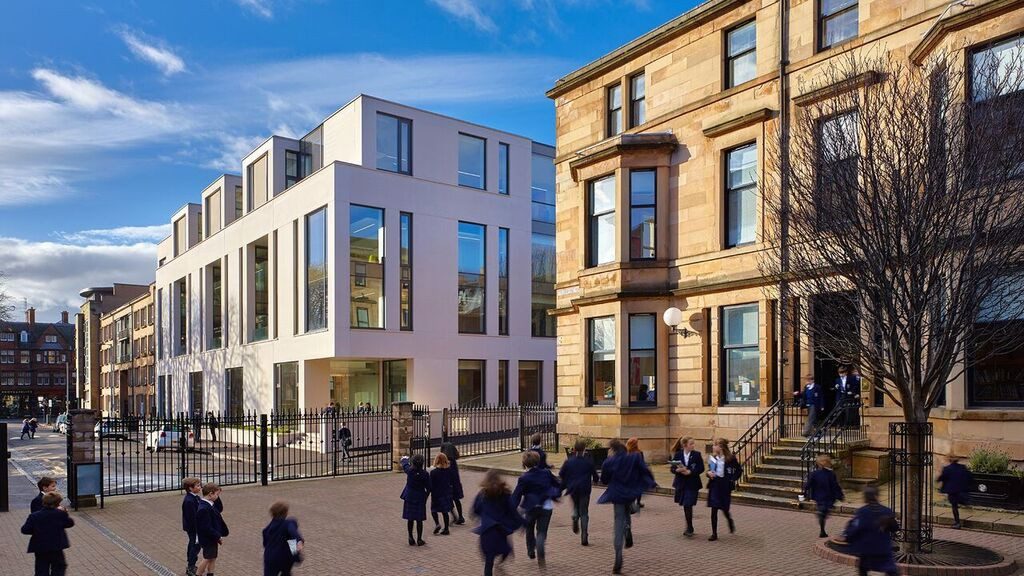 Zinc-House, Angus
LJR+H Chartered Architects
A collection of abandoned farm sheds on the site provided the inspiration for the built form. The house is articulated and unified by a continuous roof. Built over one-and-a-half storeys the whole is divided into four tied elements – car port, garage/office, entrance/court, and house.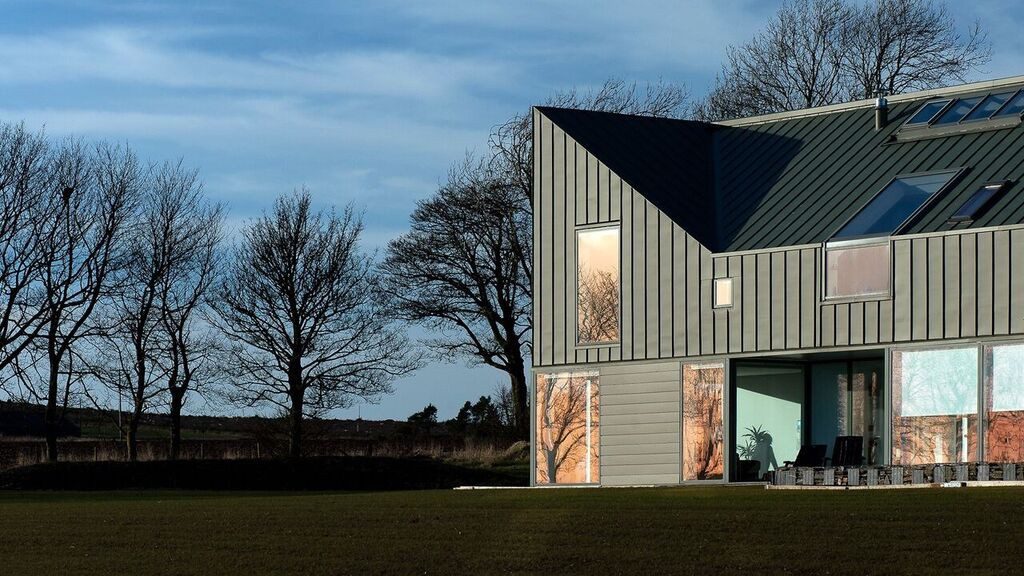 Special Category Awards:
Special Category Award – the Best Use of Timber
The winner of the Wood for Good/Forestry Commission Scotland Award for the Best Use of Timber was:
Blakeburn, Roxburghshire by A449 LTD
Special Category Award – Conservation and Climate Change
The winner of the Historic Environment Scotland Award for Conservation and Climate Change was:
High Mill & Preparing Rooms, Verdant Works, Dundee by James F Stephen Architects
Special Category Award – Resource Efficiency
The winner of Zero Waste Scotland's Resource Efficiency Award was:
Tigh na Croit, Gorstan by HLM Architects
Special Category Award – Emerging Architect
The winner of the Saint-Gobain Emerging Architect Award was:
Sarah Jane Storrie, Page\Park Architects for The Saunders Centre, Glasgow
Special Category Award – Scotland's Client of the Year
The winner of the Scottish Government Scotland's Client of the Year Award was:
Glasgow Women's Library by Collective Architecture
RIBA Award for Scotland winners:
City of Glasgow College, Riverside Campus by Michael Laird Architects/Reiach and Hall Architects
Saunders Centre, Science & Technology Building, Glasgow by Page\Park Architects
A separate RIBA Award for Scotland Award was made to Murphy House, Hart Street, Edinburgh by Richard Murphy Architects.