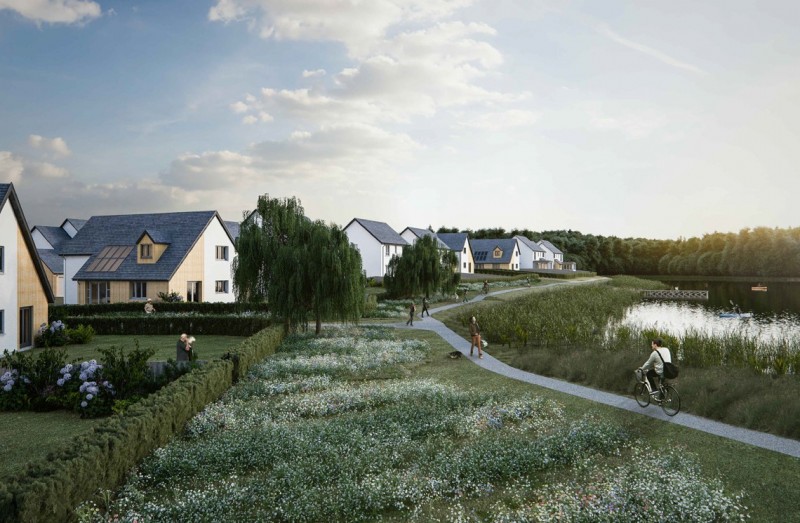 PERTH and Kinross Council has given the green light to plans for the first phase of Springfield Properties' £1 billion Bertha Park development.
First phase proposals for the development, which will be built over three decades, include 1,061 new homes, commercial buildings and leisure and recreation areas.
The plans also show where new cycle paths and walking routes into Perth will run, the location of a new secondary school and where a new roads network will be built.
Springfield Properties said Bertha Park will create more than 2,000 new jobs. Managing director, Innes Smith, commented, "We are delighted that Perth and Kinross Council has recognised the quality of the Bertha Park proposal with this consent. Perth is a very attractive place to live and work. Not surprisingly the city is one of the fastest growing places in Scotland. We are committed to enabling that expansion with homes, business and leisure opportunities over the next 30 years. Already we have spent five years developing this plan.
"The plan provides everything a growing community needs. It is important that there are homes for every age and stage.  From two bedroom apartments above shops and restaurants, to five bedroom homes overlooking a loch. There will be lots of options to suit all budgets. Homes for sale, homes for private and mid-market rental and homes for rent through housing associations; all are proposed. Many of the homes have been designed especially to suit the site. And all homes are designed to be very energy efficient, keeping bills low for householders."