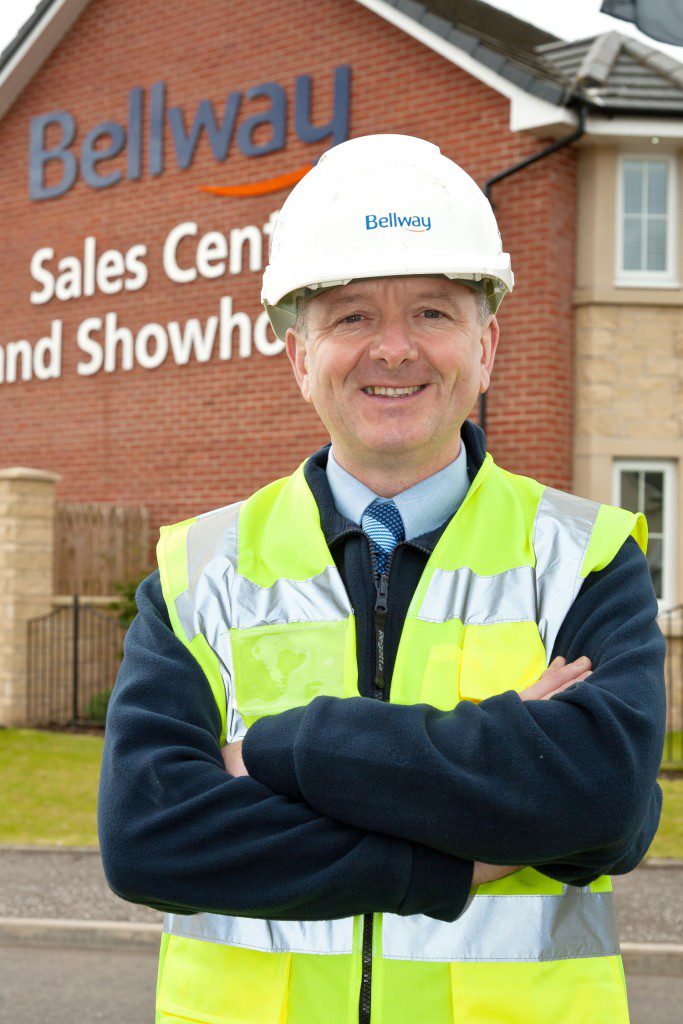 Bellway site manager, George Carty, has scooped an award for his work at The Marches development in Stepps.
George, from Cumbernauld, has been awarded his second NHBC Health and Safety Award for the development and will receive the gong in Birmingham on 8 July.
George has managed the site since 2013 and in January he was announced as the UK runner up in the NHBC's Pride in the Job Supreme Awards in the Large Builder category.
He commented, "It's been a brilliant site to work on and the team have been absolutely first class. It will be a shame to say goodbye after spending so much time here but I am looking forward to my next site which is right on my doorstep in Cumbernauld so there won't be much of a commute to work!"
Fraser Conn, sales & marketing director at Bellway, added, "Health and safety are absolutely our top priorities on any construction site and we know that any site George looks after will be a gold standard for the industry as a whole. His influence is felt throughout the company as his passion and commitment rub off on everyone he comes into contact with."
The Marches development is to be completed by the end of the year and comprises a range of three-bedroom semi, three, four and five-bedroom detached homes.