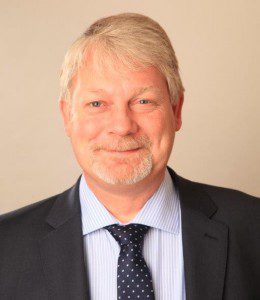 IAIN Torrance has been elected the new president of the Scottish Timber trade Association (STTA).
The appointment was confirmed at the organisation's AGM in Stirling.
Mr Torrance, who is managing director of  James Donaldson Timber Ltd, has spent his career in the timber trade in Scotland.
The new president acknowledged the work of his predecessor, Paul Forrest, of Caledonian Plywood Company Limited, who had completed a two-year term of office, and the support of the STTA Secretariat, provided by David and Dorothy Sulman.
Mr Torrance said, "I am delighted and honoured to have been appointed President of STTA.
"It is good to see the association in very good health and I am keen to see even greater involvement of members, especially the younger players, who will be the leaders of tomorrow.
"I will do my utmost to build on the success of my predecessors; we have a well-respected and well supported organisation that addresses the practical issues that affect businesses in the timber trade in Scotland.
"Our members' meetings are well attended; they address topical issues that are of local, national and international significance.
"There can be no doubt that STTA truly is the voice of the timber trade in Scotland."
The AGM was preceded by an STTA members' meeting. In addition to the usual wide range of topics and updates, members were addressed by Bill Watt, a senior policy manager from the Scottish Government's Procurement and Commercial Directorate, who gave an update on recent reforms to public procurement in Scotland.
The STTA said this is a topic the association has raised in discussions with the Scottish Industry Minister and had emphasised the importance of Scottish businesses getting their "fair share" of central and local government purchasing opportunities.
Bill Watt described the development and implementation of the Procurement Reform (Scotland) Act 2014.