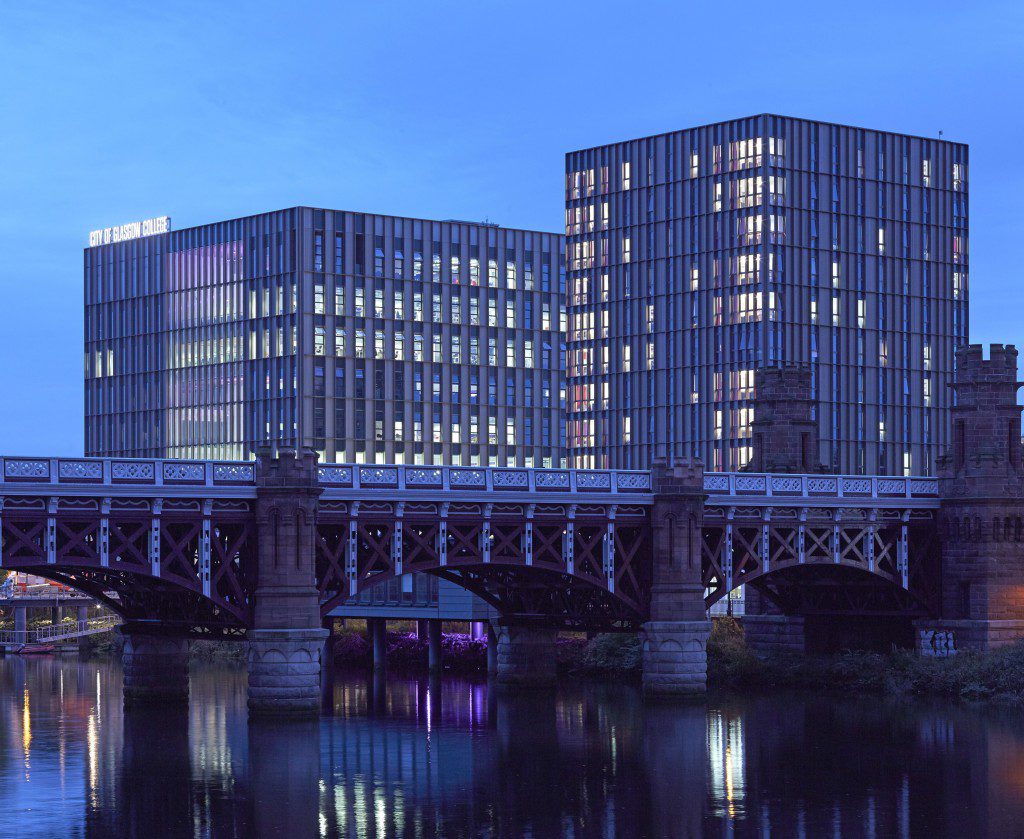 The City of Glasgow's Riverside Campus has been awarded the Scottish Design Awards for both Best Public Building and Architectural Grand Prix.
The building, a joint venture between Michael Laird Architects and Reiach Architects, has now scooped seven awards in the past eight months.
Principal and chief executive officer, Paul Little, said, "To have our Riverside campus pick up so many awards in such a short space of time is utterly brilliant. All these accolades underline what staff and students – and the 5,000 visitors we've welcomed to date – know and love about our campus; that it is a stunning building which is an inspiring place to learn and work in, and which truly has the wow factor."
To date the building has won the Glasgow Institute of Architects Design Award, The Scottish Property Awards for Architectural Excellence (Public Buildings); Considerate Contractors where the Riverside and City campuses won a Silver National Award; RICS Award for Design through Innovation, and the British Institute of Facilities Management (BIFM) Scotland Project of the Year.