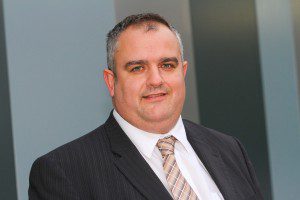 MORRIS & Spottiswood has reported a rise in turnover from £74 million to £88 million.
The Scottish fit-out, housing and maintenance contractor said sales in the North of England have seen the greatest increase, jumping more than 400% in the past three years from £10 million in 2012 to £44 million last year.
Jon Dunwell, who has been promoted to UK Group managing director, said expansion plans at the firm's Leeds site could result in 60 new recruits within the year.
Mr Dunwell said the company is now targeting maintenance, facilities management and technical services contracts. The firm has also created a specialist team targeting national framework agreements and "reinforced" its M&E flooring and maintenance divisions.
"We have experienced considerable growth in the last two years driving turnover from £69.4millon in 2013," said Mr Dunwell. "This has been achieved by focusing on core sectors and untapped markets across north west, north east and southern England together with the expansion of the M&E business.
"We are actively looking to recruit more experienced construction industry professionals in 2016 in full-time and sub-contractor roles, to support our ambitious growth plans. We currently have 11 vacancies from our Warrington, Edinburgh and Glasgow offices including builders, joiners, painters, supervisors, estimators and administration positions."