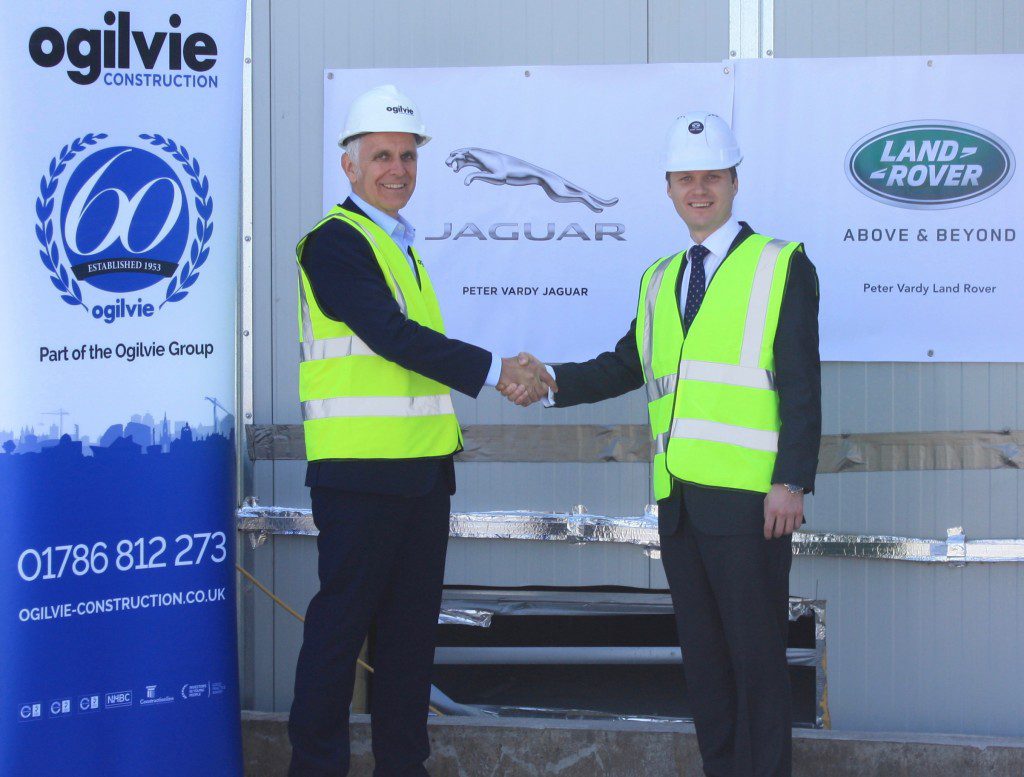 A new £8 million Jaguar Land Rover retailer site is nearing completion in Aberdeen.
The site, operated by Peter Vardy Ltd, is being built by Ogilvie Construction and is set to open later this year.
The facility will be over two floors, ground and mezzanine and be linked by escalators.
Peter Vardy, chief executive of the automotive retailing group, said, "We are very excited by the prospect of opening what promises to be a stunning new Jaguar Land Rover facility later this year. We simply cannot wait to welcome all our current and future customers there."
Ogilvie Group chief executive, Duncan Ogilvie, said, "We are proud to be delivering another state-of-the-art facility for Peter Vardy Ltd, complete with the high levels of quality, luxury, performance and customer service that people expect from a brand as prestigious as Jaguar Land Rover."