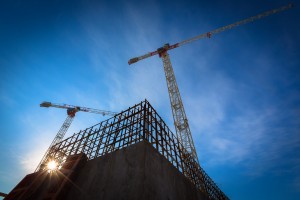 A survey conducted by the Civil Engineering Contractors Association (CECA) has found that top concerns of UK contractors are staffing, workload and procurement.
23 per cent of contractors surveyed voiced concerns with staffing, while 21 per cent were concerned with workload and 19 per cent with bureaucratic recruitment. Just four per cent of contractors listed a possible Brexit as a top concern.
CECA head of external affairs, Marie-Claude Hemming, commented, "Our research has suggested that while Brexit is dominating the headlines, there are other pressing concerns that are threatening infrastructure growth.
"CECA calls on the Government to focus on the delivery of its infrastructure programme and prioritise the necessary skills to do so.
"The UK's contractors are poised to deliver the projects that will de ne our roads, rail, and power sectors for years to come.
"The Government must ensure the projects it has announced go ahead, work with industry to streamline the procurement process, and address the skills deficit, if it is to ensure the strongest possible basis for economic growth."