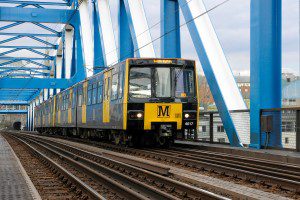 The Glasgow team for professional services firm WSP | Parsons Brinckerhoff is to support the £350 million modernisation of the Tyne and Wear Metro.
The team has been appointed by the Tyne and Wear Passenger Transport Executive (NEXUS) to provide design and engineering services on the Metro as part of a four-year technical and commercial consultancy services framework.
WSP | Parsons Brinckerhoff will consult on station design, transport and highway infrastructure, civil and structural engineering, building services, safety quality and environment and programme and project management.
Chris Reid, rail project manager at WSP | Parsons Brinckerhoff, who has been named project manager, said, "Being part of this framework is a testament to the strength of our combined transport and infrastructure offering in the North East.
"We look forward to supporting Nexus in their drive to modernise the 35 year old light-rail system so that it can continue to serve the public long into the future and be better equipped to serve growing passenger number in Tyne and Wear."