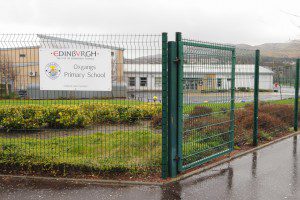 SOME of the schools recently closed in Edinburgh following the discovery of building defects could remain shut until August.
17 schools, built by the Edinburgh Schools Partnership (ESP), were closed last month for remediation work to be carried out.
The City of Edinburgh Council confirmed three of the schools will reopen this month, with five further schools expected to reopen in June.
ESP has confirmed that the remediation works required on the remaining nine schools will see them all reopen by Monday 8 August at the latest, in time for the new school year.
The council said the full remediation programme is subject to the council receiving "satisfactory quality assurances from Edinburgh Schools Partnership, and contractors carrying out remedial works on their behalf, and the Council receiving appropriate safety assurances and checks this work is of the required standard to ensure the safety of children".
Council Leader Andrew Burns said, "Being able to reopen three schools next month and a further five in June is a positive step forward and means over 4,000 pupils should be back in their schools before the end of the summer term.
"The planned programme of remediation works from Edinburgh Schools Partnership gives everyone a clearer picture of when schools will reopen and I am sure parents will welcome the news.
"The safety of our children is our number one priority and we all want our schools to reopen safely, as soon as possible. We will continue to work with ESP and their partners to ensure all work and quality checks are completed, so we can update parents as quickly with information about their schools. If we are able to bring forward reopening dates then we will do so."