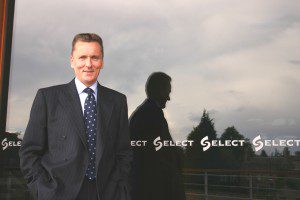 SELECT, the campaigning trade body for the electro-technical industry in Scotland, is backing a parliamentary petition which aims to make working with electricity a criminal offence for unqualified individuals.
The Government will be honour-bound to respond to the petition, which was launched by Kevin Hamilton, in the event that it attracts 10,000 supporters. If it receives 100,000 signatures, it will be considered for debate in Parliament.
Newell McGuiness, SELECT's managing director, said, "Half the population of Europe lives in societies where "electrician" is a regulated profession, as it is in Commonwealth countries including Australia, New Zealand and Uganda.
"There are a great many benefits to society in regulating the profession of electrician, not least that of significantly enhanced health and safety, but also including increased mobility of labour.
"We have no direct involvement in the petition which seeks to make it a criminal offence for unqualified people to work with electricity but we support its general thrust in that it recognises that working with electricity can be, sometimes, a matter of life and death and only suitably qualified people should be permitted to do so."