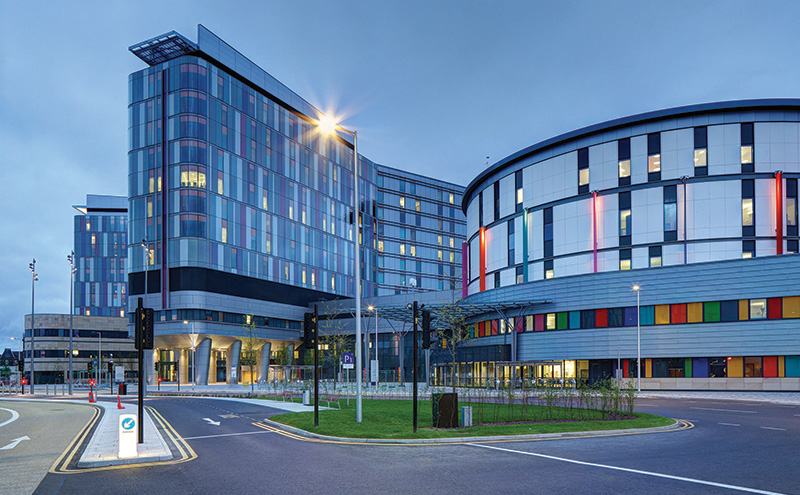 GLASGOW'S Queen Elizabeth University Hospital (QEUH) and the Royal Hospital for Children (RHC) recently landed a top international award.
The landmark facility won the MIPIM award for Best Healthcare Development at a ceremony in Cannes.
The £842 million Glasgow hospital was designed by architects, IBI Group and constructed by Brookfield Multiplex in collaboration with NHS Greater Glasgow & Clyde Board.
IBI Group's Neil Murphy said, "It took a considerable time to plan, design and construct this world-class hospital, which is a beacon for wellbeing in the local community.
"For all the doctors, nurses, patients and staff, in addition to the vast design and build team that were involved in delivering the hospital, this internationally-renowned award is testament to their collaborative effort."
Robert Calderwood, chief executive, NHS Greater Glasgow and Clyde, added, "I am delighted that the design of the new QEUH and the RHC have been recognised internationally as one of the most outstanding healthcare projects across the world.
"We were a long time in the planning and construction but the results are now providing the residents of Greater Glasgow and Clyde and beyond state-of-the-art facilities at the forefront of the latest advances in healthcare."
The 14-storey hospital is amongst Europe's largest and most advanced medical campuses.