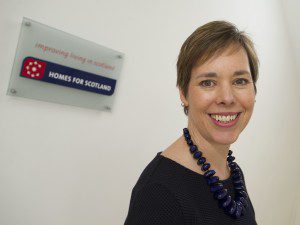 A number of housing and professional bodies have signed an open letter urging Scottish politicians to tackle the country's housing "crisis".
Organisations including Homes for Scotland, the Royal Town Planning Institute, the Royal Incorporation of Architects in Scotland, Shelter Scotland, the Federation of Master Builders, the Chartered Institute of Housing, the Royal Incorporation of Chartered Surveyors, the Scottish Federation of Housing Associations and the Scottish Building Federation have signed the letter ahead of the upcoming Scottish elections.
The groups want the Scottish Government to support an increase in the supply of warm, sustainable homes that meet a diverse set of needs and aspirations.
In the letter, the organisations highlighted that overall levels of production have slumped by 40% since 2007.
Nicola Barclay, Chief Executive of industry body Homes for Scotland explained, "As individual organisations, we may have different priorities but we are united in one simple request – that our politicians take whatever action is necessary to end the housing pressure affecting so many of  those living in Scotland."