WORK is progressing at the £22 million Buccleuch Place and Meadow Lane Student Accommodation Project for the University of Edinburgh.
Main contractor Graham Construction has confirmed the project is expected to be completed by summer 2017.
The work involves the conversion and refurbishment of two grade B-listed tenement blocks and the construction of four new build accommodation blocks in the city's Southside conservation area.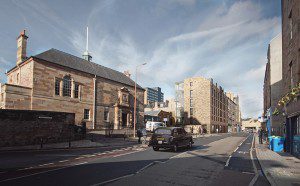 The plans will see the current office accommodation at 1 to 6 and 7 to 13 Buccleuch Place transformed into 246 student bedrooms split into cluster flat arrangements.
To accommodate the construction of the new build blocks at Meadow Lane, the existing site will be cleared and converted into a further 138 bedrooms (within 22 cluster flats), complete with common rooms, laundry facilities, warden's flat, energy centre and stunning landscaped courtyards.
Graham said that, once completed, the project will create an outstanding centralised student accommodation at the heart of the University of Edinburgh.
Neil McFarlane, regional director at Graham Construction, explained, "Securing this contract with one of Scotland's most respected universities is a real boost for Graham Construction, and the two-part dimension of refurbishing existing premises on site coupled with a new build construction poses an interesting challenge – one the team is looking forward to.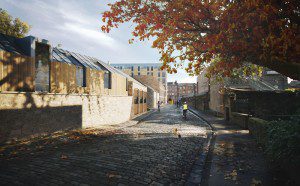 "This latest project further underlines the strong relationship forged between Graham Construction and the University in recent years.
"We are confident the completed project will provide truly first-class facilities that the students of the University of Edinburgh will be happy to call their home away from home for decades to come."
Graham has extensive experience in delivering new and refurbished student accommodation facilities and has already completed a number of other projects at universities across Scotland and the UK.
Other successful renovations carried out by the firm on buildings with significant heritage include the National Library of Scotland, Royal Commonwealth Pool, Deaconess House and the Edinburgh Centre for Carbon Innovation (ECCI) building.