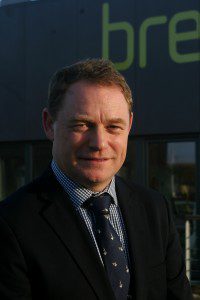 BRE Scotland is again supporting the Scottish Property Awards, which recognises excellence in both commercial and public property.
The company will be sponsoring the 'Development of the Year' category with BRE director for Scotland, Rufus Logan sitting on the judging panel. The panel will be chaired by Karen Anderson, chair of Architecture + Design Scotland.
Rufus Logan commented, "The quantity and quality of entries this year was exceptional, which is to be expected given that construction activity is continuing to grow in Scotland. From a BRE standpoint, we are focussed on the importance of sustainable development and I am pleased that this has been demonstrated in a large proportion of this year's entries."
The awards ceremony takes place at Glasgow City Hotel on 3 March.