A suite of systems from Metal Technology including curtain walling, windows and doors have been used at the Emerson Building at D2, Aberdeen.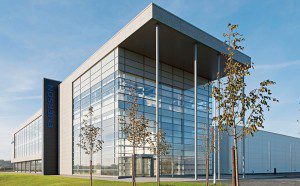 The facility will support a range of services and solutions from Emerson Process Management and Emerson Network Power, including a support service for customers with North Sea installations.
The design features a 2,600 square metre office accommodating sales and support, linked to a 3,065 square metre service centre.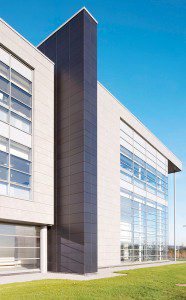 Metal Technology's System 17 high rise, capped curtain walling system was chosen for the expansive glazed façade.
Metal Technology said, "Ultra-flexible and aesthetically appealing, this structurally engineered system offers high levels of thermal and weather performance providing a cost-effective solution for the Emerson Building's designers."
Two products from the Metal Technology  THERMAL range were also specified: System 4-35Hi+ windows and System 5-20D Hi+ high performance thermally enhanced doors.