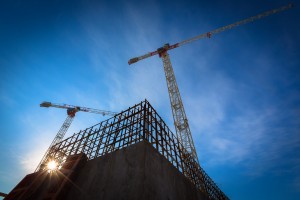 SCOTTISH construction output reached a record high of £14.5 billion last year, according to new statistics.
Full-year figures published by the Office of National Statistics show a new record output from the industry and compares to the previous record output of just over £14 billion over the 12 months to September 2015.
Scottish Building Federation managing director Vaughan Hart said, "Today's figures reinforce previous trends with record levels of output being driven by an infrastructure sector that contributed more than £4 billion of output to the industry last year – that's 28% of the industry's total output over the year.
"Other key sectors such as housing and private commercial are continuing to show steady improvement but remain substantially below their pre-recession peak. Hence, the private commercial sector contributed £2.4 billion of output last year compared to more than £3 billion of output in 2007. Housing output last year was £2.3 billion compared to pre-recession output of more than £3 billion in 2005.
"Major projects such as the Queensferry Crossing will conclude later this year and Scotland's capital budget remains under significant pressure. Levels of industry employment are still far below where they were prior to the recession despite record levels of output. Against that backdrop, there is still work to be done to secure sustainable long-term growth in the Scottish construction industry – not least by re-establishing the important link between output and employment within the sector."