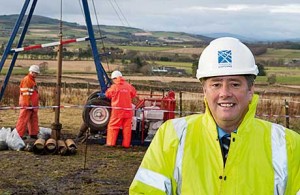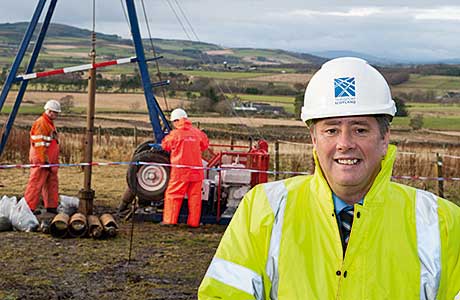 OVER £350 million of sub-contracts have now been awarded for the Aberdeen Western Peripheral Route/Balmedie to Tipperty project (AWPR/B-T).
The announcement was made by Keith Brown, Cabinet Secretary for Infrastructure, Investment and Cities.
The works include drainage, plant and equipment hire, earthworks, and the supply of steel reinforcement, structural steel, asphalt, concrete and fencing.
Mr Brown said, "This figure demonstrates the significant sub-contract opportunities made available to companies across the north east and further afield as part of the construction of Aberdeen Western Peripheral Route/Balmedie-Tipperty project.
"These excellent opportunities provide companies of all sizes to be part of the longest roads construction project currently underway in the UK.
"Over £115 million has been awarded to sub-contractors based in Scotland, and with around an estimated £60 million sub-contracts still to advertised during the construction phase through the Public Contracts Scotland website, there are still many upcoming opportunities for Scottish-based companies.
"As part of these sub-contracts, £55 million has been awarded to Breedon Aggregates and Whitemountain, long-established businesses in Scotland, to supply and lay asphalt across the project.
"These sub-contracts are just one example of how this £745 million investment in the north east is stimulating the local economy during the construction phase, with many more significant benefits for road users, businesses, communities and industry on the way."